Something About Company
Awesome Motive is a fantastic Company founded in 2009, helping small and enterprise-level businesses compete globally and increase their revenue. With Awesome Motive products, it is easy to understand how people find and use websites and increase your website traffic by creating more trust in site visitors.
Services
Awesome Motive provides a wide range of opportunities to develop the Client's business:
OptinMonster – program helps to convert website traffic into money by optimization toolkit. The software has more than 100 templates with a possibility for customization for a fruitful conversation with the Client. Targeting and segmentation are adjusted in real-time for impressive results.
WPBeginner – contains numerous guidelines with information (tricks, tips) on how to provide quality sites for WordPress beginners for free.
WPForms – perfect tool for business, bloggers, photographers, and many others who need to build custom Word Press form without installation any special software and any special computer knowledge.
MonsterInsights – one of the best in the world plugins for analytics on the Google platform, working in real-time. The tracking system can be fully customized or universal; all produced reports are presented as dashboards precisely as page level analytics. The system accounts for all clicks on links, banners, or any other ads.
W.P. Mail SMTP– this product ensures that all WordPress site emails will not be blocked, not be put as spam, and will be sent more secure, works as a plugin in Outlook, Office 365, Zoho Mail, Gmail, and all other SMTP Providers.
Seed Prood – this plugin helps create landing pages of any kind using templates or new. The developed product will be shown perfectly on a computer, smartphone or tablet. One of the most user-friendly web design products available in the global network. No design skills are required to create in few minutes all pages, including opt-ins, webinar or 404 page.
TrustPulse – marketing platform increasing conversations, snakes and trust. Works without problems on the most popular platforms and provides real-time tracking of activity to the right people at the right time.
Many other products can make e-commerce much easier: RafflePress, Smash Ballon, All In One SEO, PushEngage.
The costs for the tools allow everybody to choose the best option for their needs.
Clients
More than 15 million websites are using the software of Awesome Motive. Many Clients increased amount of email subscribers and their website traffic based on Awesome Motive training videos. The most famous Company Clients are Intuit, Bloomberg, Zillow, OpenX. PlayStation, McFree, Yahoo!, Forbes, American Express, Google AdSense, Pretty Links, Word Press, Shopify, etc.
Team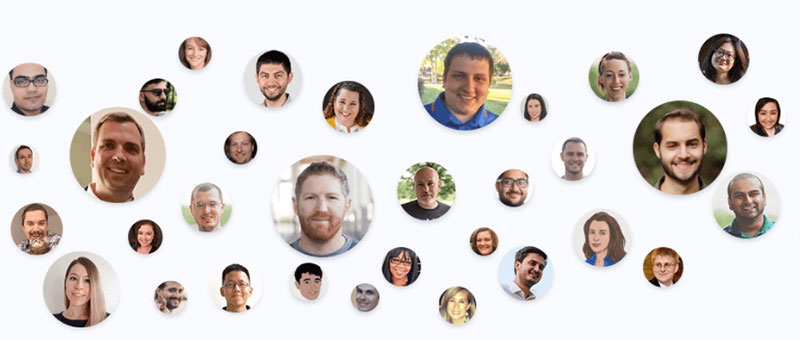 The team is spread worldwide – United States, Canada, India, Singapore and many more. The Awesome Motive values People first and provides equal opportunities for every team member.
Benefits
a welcoming environment for new team members
flexible hours (inside working hours just choose the portion of the time for availability)
home-office
provision of all necessary equipment and software for productive work
all courses or books for work promotion will be reimbursed
each year a team meeting at five-star recreation centers is organized with all costs cover
health, dental and vision insurance for U.S. employees
paid vacation time
paid parental leave for 30 days
laptop as a gift for team members working more than five years
yearly bonuses
competitive salary
Contacts
Operating hours are 9 am – 5 pm E.T. (UTC -5)
Awesome Motive HQ
2701 Okeechobee Blvd
West Palm Beach, FL, USA
https://awesomemotive.com/
0 Review
Rate This Company
( No reviews yet )
Awesome Motive has posted
2

jobs