Something About Company
Basecamp was founded in 1999. Since 2010 its headquarters are located in Chicago. The company creates a SaaS solution that helps remote teams to manage their projects, stay in touch, plan for the future, and make the progress visible for their clients and team members.
Products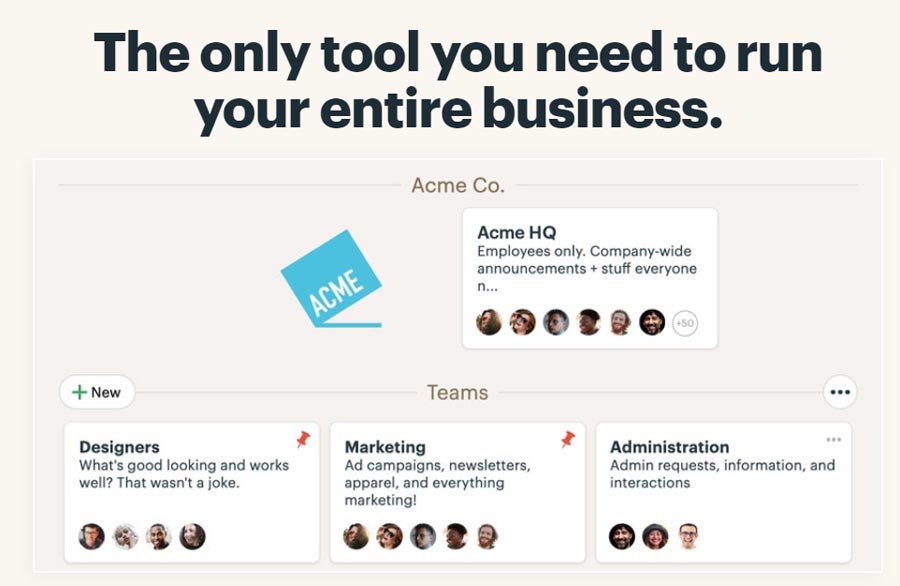 Basecamp is a project management tool that helps remote teams to organize their working processes and stay together being scattered all over the world.
Basecamp is used not only for project management but also for communication with a built-in message board, set time for important meetings and schedule events in Google calendar, share files and spreadsheets, chat with the teammates.
Clients
Among the company's clients are businesses big and small that need to make the company processes more organized and efficient. Such companies as Stack, Accenture, 9GAG, Groupon.com, Thoughtbot, UNIQLO, QIWI use Basecamp as their project management and communication tool.
Team
Basecamp team began with 4 people and grew into a company of 50 professionals working from different parts of the world. Among them are developers, designers, marketers, writers, programmers, and many more.
Benefits the company offers for its employees include:
Competitive salary based on the candidates' skills and experience;
Work/life balance, 40-hour working week;
Paid parental leave;
4-day weeks in the summer;
Stipend for co-working, home offices, education;
Health insurance;
A month of sabbatical every third year;
Retirement plan matching.
Contacts
0 Review
Rate This Company
( No reviews yet )
This company has no active jobs