Something About Company
Castos provides services for making podcasting easy and accessible. The Company can propose a specific solution for every podcast scenario, from creating a new podcast to distribute it to the audience. Castos has multiple resources to help everyone start: valuable information is available in their blog content and free video courses. All services are user friendly and have unlimited pricing options.
Services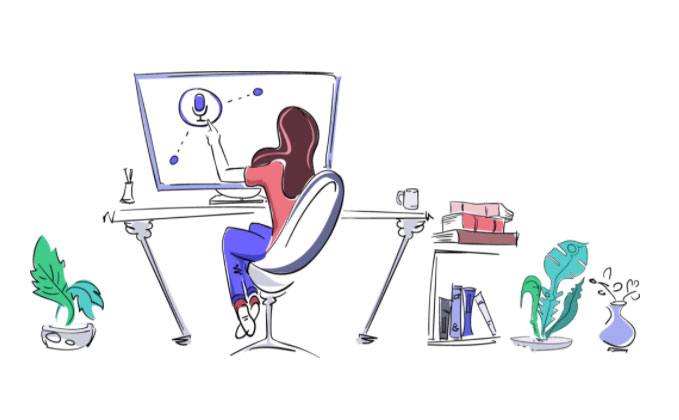 Castos provides several products:
Seriously Simple Podcasting WordPress plugin that allows generating and accomplishing podcasts from WordPress dashboard. The plugin has about twenty thousand installations and is one of the best among other podcasting plugins for WordPress. One click makes all podcast content to be imported. Imported podcasts can be experienced on chosen specific players. The plugin allows creating several separate podcasts from one WordPress site.
Castos Analytics platform shows not the only amount of podcasts listeners but also from which countries and for how long each episode has been listened to;
Unlimited storage for podcasts without limitation of the file size to 250 MB to keep the audio quality and file format, no bandwidth limitation, full access all the time, easy navigation for naming podcasts and creation new episodes;
Private Podcasting solutions for a private community, online course. The paid access can be provided for exclusive content for monetization. The only information required is the subscriber's name and email address that allows creating an email with a unique RSS feed URL. The private Podcasting community size can be chosen from 100 up to 500. Private Podcasting Solutions are working perfectly well with Seriously Simple Podcasting in WordPress;
To produce and develop enterprise workplace culture Castos offers an internal company podcast that can show best performers, give company updates almost in real-time, increase engagement of team members, share best ideas and practices, and many more. These podcast systems as any other from Castos allow for measuring listener engagement, distribute content securely, the possibility to listen in any podcasting app on the go.
Creation a beautifully looking video from podcast video files with automatic publication on YouTube channel, no additional efforts for the increasing audience an included for free for all Castos Clients. The schedule of publishing the video can be fully customized.
Transcription of the podcast into word file based on leading text-to-voice technologies. PDF version of the podcast can be easily distributed to increase Clients' reach.
Recoding podcasts with Castos Production that makes full audio engineering service checks each episode's quality, engaging social media to grow audience and publish episodes in Castos dashboard and WordPress site. Podcast analytics is always available, showing performance reports.
Support for everyone using Castos podcast service.
Each program can be installed for free within the free trial period. Every week Castos organize a course for newcomers, "Getting Started With Castos."
Clients
Castos has thousands of active customers. The most recent podcasts using Seriously Simple Podcasting are Store Builders, Wellness mama, Matt report. WpBuilds, Agency Highway.
Castos Production produces, for example, The Startup Chat, the Science of Social Media, International Growth.
Team
Castos has several values for their team: transparency of who is standing for the Company products, hard-working to achieve the absolute best results, every small detail matters, individuality is encouraged despite any background, open communication on all levels.
Benefits
Castos is a fully remote team. Team workers can work wherever they choose, from home office to small office in the neighborhood.
Contacts
0 Review
Rate This Company
( No reviews yet )