Something About Company
GitHub was founded in 2008, its headquarters are located in San Francisco, CA. GitHub creates an online platform for developers, companies, and teams, to share their code and create their products faster and in a more efficient way.
The product can boast of more than 31 million users building their software across more than 97 million repositories.
Products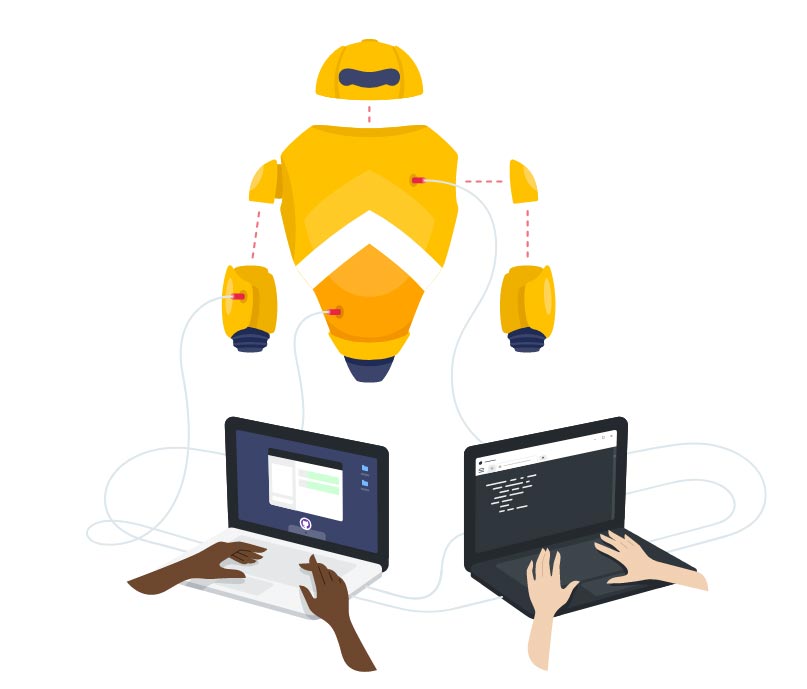 GitHub is a development platform that allows to host and review code, manage projects, and build high-quality software.
GitHub provides teams and individual s with tools to deliver their products faster.
The platform allows to manage everything in one place.
It gives the possibility to integrate with already used tools, i.e. Slack, Jira, 
and more.
Update permissions and add new users as you build, whether you're on a team of two or two thousand.
Make the code review faster.
Plan, schedule, and update projects in a more efficient way.
Clients
Among the company's clients are well-known brands such as Ford, Societe Generale, Dow Jones, Arduino, Anaplan, American Airlines, Braintree, BuzzFeed, Cyber Agent, Decathlon, Front, Groupon, HubSpot, MailChimp, Microsoft, Pinterest, Stripe, Zendesk, and many more.
Team
Github offers a diverse and inclusive environment. The company fosters a strong work/life balance and offers flexible working hours.
Benefits the company provides for its employees include:
Independence and a healthy work/life balance
Flexible work schedules
Unlimited PTO
Comfy office in San Francisco's SOMA neighborhood
In-house coffee shop and company-sponsored meals throughout the week
Social and professional events
100% coverage of health insurance (medical, dental, and vision plan) for employees and dependents
5 months of paid parental leave
Gym memberships compensation
Equity grants
401k planning with a company match of up to 4%
Learning and development opportunities
A full week of PTO to volunteer
Donations matching up to $15,000
Contacts
San Francisco
88 Colin P Kelly Jr St,
San Francisco, CA 94107, US
https://github.com
0 Review
Rate This Company
( No reviews yet )