Something About Company
iFit was founded at the end of the 1980s. The company created and distributed fitness programs on VHS tapes. At the moment iFit creates personalized interactive workout programs.
The company founders believe that consumers benefit from a world-class training experience available at home and create high-quality professional workouts based on such equipment as treadmills, rowers, bikes, ellipticals, and strength machines.
The company is owned by ICON Health & Fitness. It is the world-leading company in the home, commercial, and connected fitness. ICON Health & Fitness has over 275 active fitness patents.
iFit programs are localized for such languages as English, Mandarin Chinese, Spanish, Portuguese, French, and German. The company is planning to expand the language range in 2020.
Services
iFit creates workouts for treadmills, bikes, ellipticals, rowers, body weight, and the iFit app.
iFit app works with or without iFit-enabled equipment. Keep workout boredom at bay with Global Workouts, Studio Classes, and Google Maps workouts. iFit-enabled equipment allows one to have a hands-free experience or use any equipment. Users can adjust machine settings to follow along with the iFit Trainer. It is possible to get access to bodyweight workouts, yoga classes, and numerous workouts without equipment.
iFit trainers are available at NordicTrack Fusion CST. A user from any part of the world can get professional coaching experience through every workout. Detailed videos on the attached Portal 10i and help beginners as well as advanced athletes to achieve their goals. Cardio and strength training is available within one session.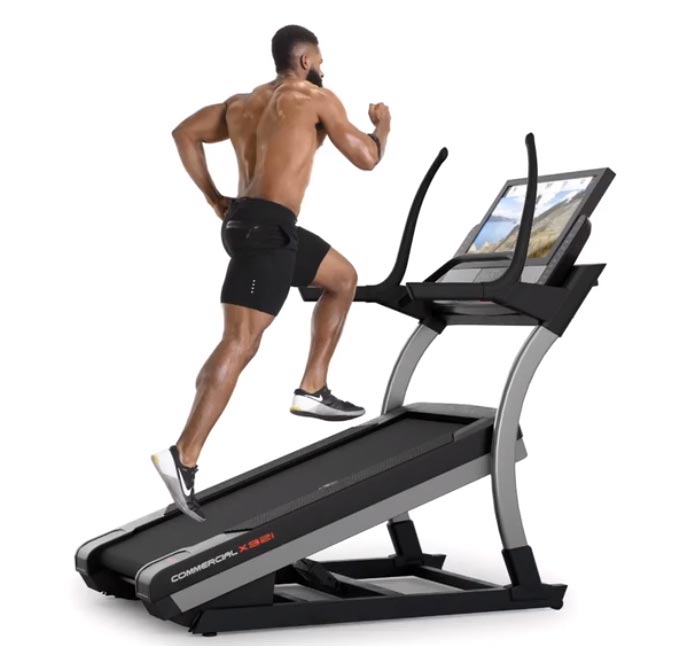 Clients
The company can boast of millions of consumers around the globe who trust their workouts to iFit technologies.
Team
iFit team is represented by a group of dedicated and professional people and includes designers, developers, marketers, and sales associates. They are all members of the global ICON Health & Fitness corporation that comprises more than 2000 employees.
The company offers all the perks of a startup, such as flexibility and at the same time provides benefits and security typical of big enterprises. iFit employees get health, dental, and eye insurance, free drinks, and lunches. New employees get a new MacBook and can choose the fitness equipment in accordance with their preferences.
Benefits the company provides for its employees include:
Health insurance, including vision and dental
401k
Paid vacation
MacBook Pro and external monitor
Mobile phone and money to compensate calls
Numerous learning opportunities
Highly competitive salary and compensation package
Annual performance and salary review
Contacts
Logan Utah
1500 South 1000 West,
Logan, Utah 84321, US
http://ifit.com
0 Review
Rate This Company
( No reviews yet )