Something About Company
Podia has been on the digital platform's market since 2014. The company is based in New York. It creates a product that helps to create and sell online courses, webinars, and other digital products, such as books, manuals, and downloads

Product
Podia allows creators to build and sell:
Online courses
It is a convenient all in one platform that includes such features as unlimited file hosting, payment plans, quizzes, drip content, upsells, and more.
Digital downloads
Podia clients can sell any digital content: files, eBooks, audiobooks, PDF's, cheat sheets, checklists, unlimited video content, texts, audio files.
Memberships
With Podia it is possible to sell membership levels that have different prices and provide different benefits. Clients can create content visible to specific membership plans.
Email marketing
Podia offers a built-in email marketing feature that allows users to create campaigns, send emails, and track the campaign conversions.
Storefront
Podia can be used as a website building platform, it requires no coding skills and lets clients quickly create professional-looking sites with a big variety of pages: a storefront, sales pages, contact page, about page, and any custom pages that are needed for their businesses.
Messaging
With Podia it is possible to embed a live chat with customers into a website or an online store to boost sales and improve conversions without extra fees.
Podia offers its clients live chat support, free migrations that allow to move all products and customers over to Podia. Free migrations are available on an annual Mover or Shaker plan.
The product's main advantage is that it helps to keep products, customers, payments, and other data — in one place, with no need to switch between multiple software tools.
Clients
The company helped more than 25,000 creators who managed to turn their passions into real products, such as The Showrunner Sessions, UYD Collective, No Code MVP, Own it Crush it VIP, Magical Presentations
Team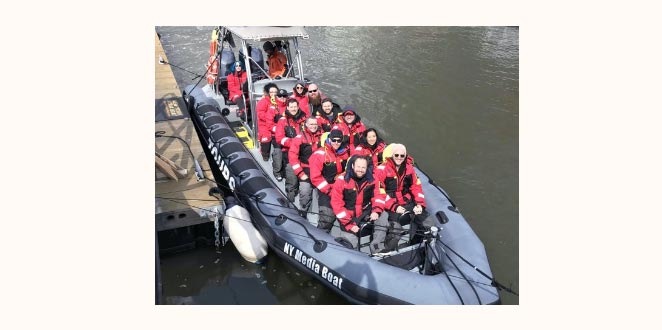 Podia is proud to have a supportive team, a strong company culture, collaborative environment, intelligent and creative team members.
Candidates' race, gender and country of birth do not matter at Podia, the gift of creation is the only thing that plays a role in a successful recruitment.
Podia is created not for machines, but for people and the company's management strives to keep a human atmosphere which is fun and productive.
Benefits and perks the company provides for its employees include:
Flexible work schedule.
Possibility to work autonomously without micro-management.
Helpful and supportive team.
Bright and talented coworkers.
Competitive salary.
A chance to change the world through the product.
Paid parental leave.
Annual company retreats.
Health/dental/vision insurance.
Budget for development.
Flexible Spending Account (FSA).
Retirement Savings.
Contacts
198 East 7th St., Apt 8,
New York, NEW YORK (NY) 10009, US
0 Review
Rate This Company
( No reviews yet )
This company has no active jobs