Something About Company
Primer is a machine intelligence company founded in 2015. Its headquarters are located in San Francisco. Among the company's investors are Amplify, Bloomberg Beta, IQT, Lux, Avalon Ventures, AME Cloud Ventures, Crosslink Capital.
The company's CEO and founder is Sean Gourley. Formerly Sean co-founded Quid — the company that deals with augmented intelligence. He got his Ph.D. at Oxford University. Sean is a current TED fellow and a member of the Anadarko board of directors.

Services
Businesses all around the world need to collect and analyze huge amounts of data. Human analysts are not capable of doing it quickly and efficiently. That is why Primer created a set of tools and technologies that facilitate and expedite data collection and analysis, Computational engines the company builds include:
Engine 1. Structure. The engine extracts data, stores it, and identifies the relations between the entities.
Engine 2. Ensemble. It constructs models of reality based on multiple documents. A multiple-doc approach helps to capture even small details and improves engine performance.
Engine 3. Event. The engine extracts data from documents and looks for evidence of events that happened in real life.
Engine 4. Context. The engine allows us to find evidence that supports specific facts showing the connection between the events.
Engine 5. Difference. Comparing data on the structural level, the engine helps to identify contradictions in the facts. Applying the engine across different languages helps to detect events that are covered by one country and are not covered by another.
Engine 6. Story. The engine provides a complex analysis of the narrative in English, Russian, and Chinese.
In 2019 Primer created NER (Named Entity Recognition Model). The model surpasses other similar tools previously created by Facebook and Google in accuracy. NER can find names of places and people in a document in just a few seconds and attribute them to the right group. The company used Harry Potter fan-fiction novels to stress-test the model and find names of characters, locations, and organizations.
Clients
The technology created by Primer is used by Fortune 50 businesses as well as by the largest representatives of the governmental and financial institutions.
Team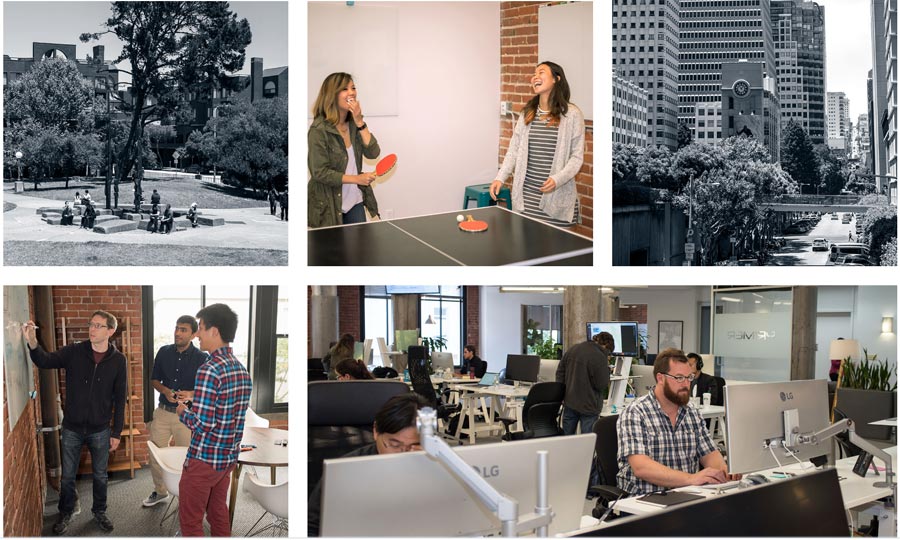 Primer is looking for talented, initiative, and dedicated professionals to contribute to their product engineering, machine learning, product, platform infrastructure, business development, solutions architecture, business operations teams.
The company appreciates teamwork and problem-solving attitude. Team members care about each other and show respect and recognition.
Benefits the company provides for its employees include:
Health insurance including dental and vision
Paid parental leave
Learning opportunities (conferences and lectures)
Free lunches and snacks
Unlimited days of vacation
Company offsites, birthday and cocktail parties, sports, etc.
Centrally located and well-furnished office
Contacts
Headquarters in San Fransisco
244 Jackson Street, 201,
San Francisco, CA 94109, US
Arlington
1101 Wilson Blvd, Arlington,
Virginia 22209, US
0 Review
Rate This Company
( No reviews yet )
Primer.ai has posted
2

jobs