Something About Company
Retrium is a company established in 2014 for the development and promotion of its brand software for agile retrospectives. Retrium aims at improving the way teams communicate, discuss, and share professional tasks. Its unique set of tools allows for business development through more efficient conversations between employees and continuous learning. Increase your team's motivation and involvement with Retrium.
Services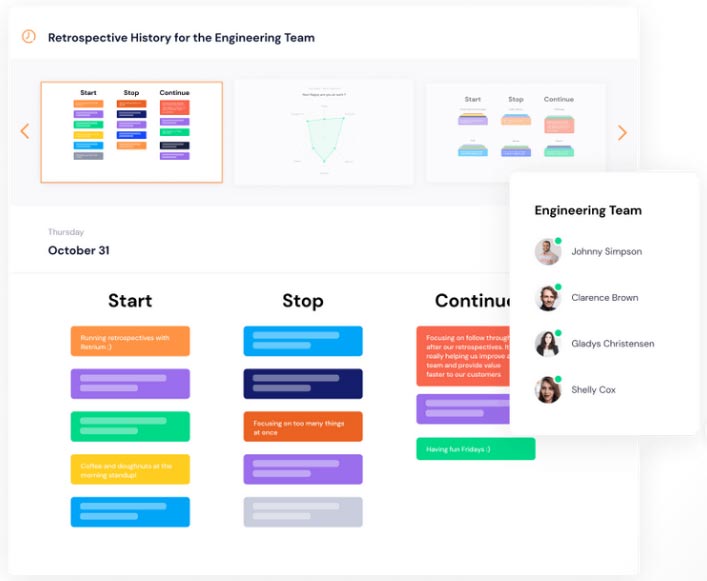 Among the company's services are:
Several Retrospective Techniques (Start, Stop, Continue; What Went Well; Mad Sad Glad; Lean Coffee, Team Radar, and many others)
Agile Retrospective Customization
Opportunity to choose your role in the retrospective
Numerous Learning tools and Guided Facilitation
Action Plans
Retrospective History
User's Support
etc.
Clients
Since the establishment date, Retrium has served as a platform for hundreds of thousands retrospective meetings. Various businesses apply the software as an irreplaceable working tool.
Team
The team consists of both experienced employees and young specialists in design, engineering, developing, user's support. Not only do they cherish people who stood at the origin of the company but they also welcome eager newcomers.
Benefits the company provides for its employees include:
Competitive compensation
Remote work
Flexible schedule
Challenging tasks
Friendly team
Contacts
0 Review
Rate This Company
( No reviews yet )
This company has no active jobs