Something About Company
Scopic Software is one of the largest virtual software development providers in the world. The services combine the perfect tools for digital marketing with solutions for the web design.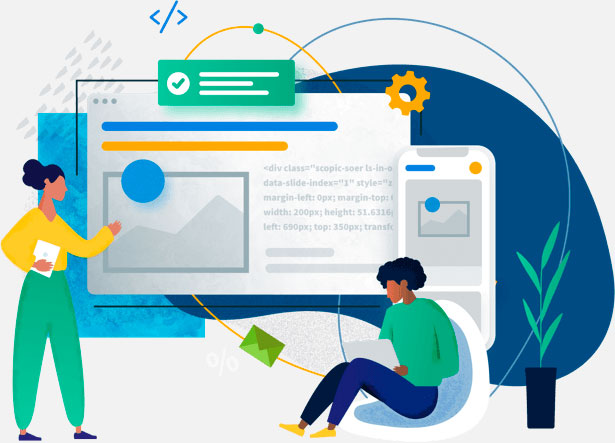 In was founded in Massachusetts in 2016. During its 14-year life period the company has created over 1000 high-tech products and innovations that resulted in the best user-friendly interactive solutions. Every project delivered has been as unique as the business it was meant for.
Working with all-in-one Scopic Software products allows to minimize the time between the marketing idea effective business results. Those looking for the new audience and users will appreciate the company's intuitive, user-centric designes as well as the advantages of Google Ads, SEO, social media and content marketing services.
Services include:
Web Application Development
Website making
Mobile App delivery
Desktop and Cross-Platform
Development
UI/UX Design
Digital Marketing
SEO and ASO
Consulting
Jobs (all positions remote)
AWS Big Data Engineer
Biopharma Data Analyst
Manual QA
DevOps Engineer (Senior)
PHP Support Engineer
PHP/Node/React Full-stack Developer (Intermediate+)
React Developer
Recruiting Manager
Software Operations Manager

Perks
Flexible timetable
Flexible payment options
Annual pay increases
Reliable, consistent workload
Paid training
International travel opportunities
Contacts
Scopic Software
12 Carly Circle, Rutland MA 01543 US
https://scopicsoftware.com/
3 Reviews
Rate This Company
( 5 average based on 3 Reviews )
The workload is so high and the speed is so intense that some developers burn out. I would recommend the management team to pay more attention to the employees state of mind, if this does not happen soon there is risk of losing the key-players.

Possibility to work with the new technologies and a great number of different projects. All the rest is rather average. Remote work and flexible schedule are great options for those who are used to it.

Remote work is a great perk if you are organized and feel like a self-starter. Another benefit is a big variety of projects you can choose from. The pay is average and sometimes you have to wait for new projects without being paid.
This company has no active jobs