Something About Company
SecurityTrails set the goal for the creation of the biggest cyber database working very fast defended from any attacks by up-to-date data, proprietary tools and unique solutions. For more than 11 years of successful work SecurityTrails created the database of roughly 3.4 million DNS lookups with the largest archive of DNS history. Almost all suspicious changes are tracked by SecurityTrails.
Services
SecurityTrails created from scratch the vast cyber database allowing to find the necessary materials without any risks from the massive amount of information available in the Global network. The simplicity of created database is the main focus of SecurityTrails. The Company creates its database to find everything even if the user does not know what to search with ultimate speed. Users can create their own tools to explore necessary data.
The Company makes:
Collection of data for ability to find patterns and to create practical solutions;
Merges of new datasets;
Transparent algorithms of terabyte sources of their database;
Databases based on uptime standards as a cruсal component;
Available database at any time.
SecurityTrails creates:
SecurityTrails API with crucial features as DNS record history, WHOIS History, Hostname information, tagging, crime investigation, brand protection and many more;
SecurityTrails Feeds with critical components as detailed domain and company data, offline analyses, finding spam domains, detection phishing attacks and many more;
SurfaceBrowser with key elements as IP blocks, forwarding DNS, finding associated domains, IP blocks or SSL Certificates and many more;
Attack Surface Reduction decreasing almost to zero digital risks with provision information about potential threats and knowing any kinds of changes ASAP based on customized discovery rules and many more.
Additionally, SecurityTrails provides a lot of information regarding digital security for free on their Company website inside their weekly updated blog and numerous guides and documentation.
SecurityTrails has many integrations, among them: Python Wrapper, Ruby Wrapper, SpiderFoot, Cisco, ExTrails, R language, IntelOwl and many more. SecurityTrails can be integrated as Browser Extensions to Sputnik, Mitaka or Gotanda.
Clients
SecurityTrails helped to save lots of time for many Companies with the creation of amazing easily integrated databases for them.
SecurityTrails explore long-term relationships with governmental, security, insurance, enterprise companies such as but not limited as Intsights, Lookingglass, Disney, ABinBev, Mimecast, Reltio, Munich Re, U.S. Army.
SecurityTrails is trusted by PWC, Microsoft, Recorded Future, Splunk and others.
Team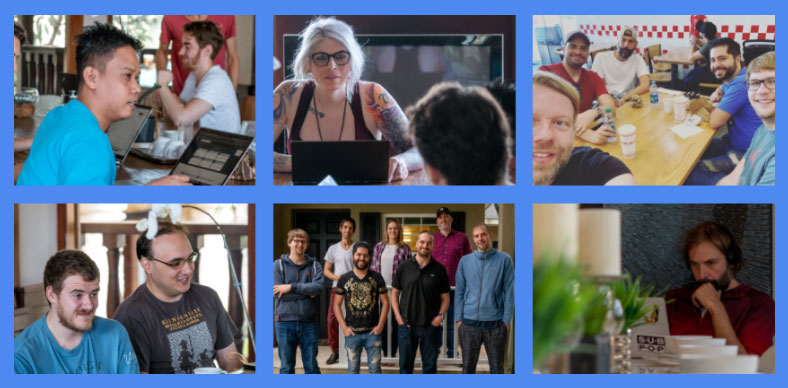 The Company provides the best working place for workers with a passion for programming and info security. Every team member is encouraged to grow and stay connected with the team spirit in any location to create a fantastic product on a daily basis.
Benefits
Remote work full time without weekends in a flexible manner
Fully paid business trips to meet your colleagues and find out last achievements in the design business, marketing or app development
Culturally diverse team from all over the world
Paid vacation
Possibility to continue education with the Company support
Contacts
PO Box 515381 #30241
Los Angeles, CA 90051-6681
USA
US: +1 (800) 707-8364
Int.: +1 (323) 446-2219
[email protected]
0 Review
Rate This Company
( No reviews yet )
SecurityTrails has posted
2

jobs