Something About Company
Company and services

SimplyAnalytics, Inc is a world leader in the spheres of spatial analysis and data visualization. GIS software is also provided. The company supplies educational organizations, non-profit institutions, businesses and government agencies with its high-rate B2B SaaS mapping, visualization, and data analytics application.
With these features costumers are empowered to create interactive maps, necessary charts, and reports with 100,000+ data variables at hand. With SimplyAnalytics, users can find and rank target locations and audiences, trace the way physical locations change as time goes by, and make it clear where to sell and buy products and deliver services.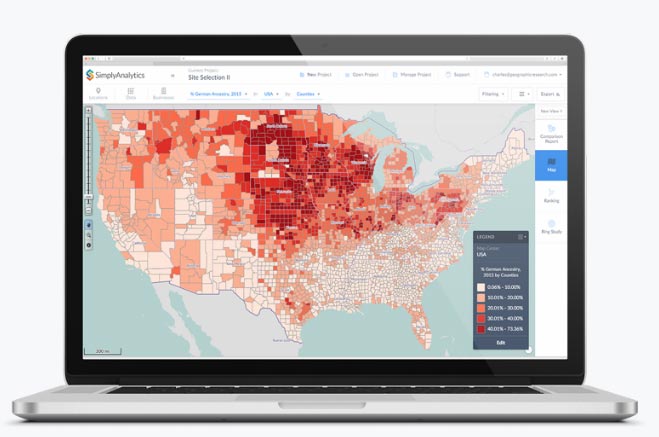 SimplyAnalytics is simply accessible from everywhere, supplying remote employees and freelancers with effective data visualization tools.
Due to the product it becomes easier and faster to deliver reasonable informed decisions, rise the costumers' productivity, reply to current requests, decrease operational costs, enhance management, educate new users and many other opportunities.
A fine example is COVID-19 current data which are available to American and Canadian SimplyAnalytics users.
Other additional services provided :
exporting options
data filters
constant support
0 Review
Rate This Company
( No reviews yet )
SimplyAnalytics has posted
2

jobs