Something About Company
Smile is a software production company, headquartered in San Francisco, California. Smile creates SaaS solutions that help to improve productivity in the teams. The software is compatible with Mac, Windows, Chrome, iPhone, and iPad.
The company has been on the market for more than a decade and is proud for providing customers with superb products and top-notch support. The Smile team comprises developers, designers, marketers, and support specialists and localizers.
Products
Smile creates products that help to perform everyday tasks faster and with less effort.
PDFpen
PDFpen is a PDF editor that can be used on any Mac device — a computer, an iPad, or an iPhone. It allows us to work with PDF documents in the most convenient way. Users can edit texts, add images, correct typos, add their signatures to the docs.
It is also possible to manage pages in the doc, delete the unnecessary ones, reorder pages or merge them.
The tool allows exporting PDF docs into a Microsoft Word format if needed.
The features PDFpen offers are comparable with the AcrobatPro, but the cost is almost ten times lower.
The product is offered in 2 versions an Office Pack license is perfect for businesses and the Family Pack license can be used by members of one family.
PDF Pro
PDF Pro comprises all the features of PDFpen and has some advanced ones. It allows to create PDF versions of any website, export to Excel format, create interactive forms, and much more.
TextExpander
TextExpander is another tool created and supported by the Smile team. It allows you to automatically add pieces of text based on the previously created library. The tool is compatible with Mac, Windows, Chrome, iPhone & iPad.
It is useful when a team needs to manage a large repository of text snippets, as it helps to communicate quickly and precisely.
This is how it works. You create a shortcut or an abbreviation that is easy to memorize and when you key it in a signature, an address or a code snippet is inserted. The tool suits teams that need to type the same texts frequently and with accuracy, for example, for support specialists, developers — when working with repetitive parts of code.
Messages you send are guaranteed to be perfect every time and your productivity is moved to a new level.
Clients
The tools developed by Smile are used by thousands of people all over the world. Businesses that use Smile PDFpen and TextExpander represent various industries — software engineering and support, education, real estate, legal affairs, medical sector, sales, finance, and more.
Team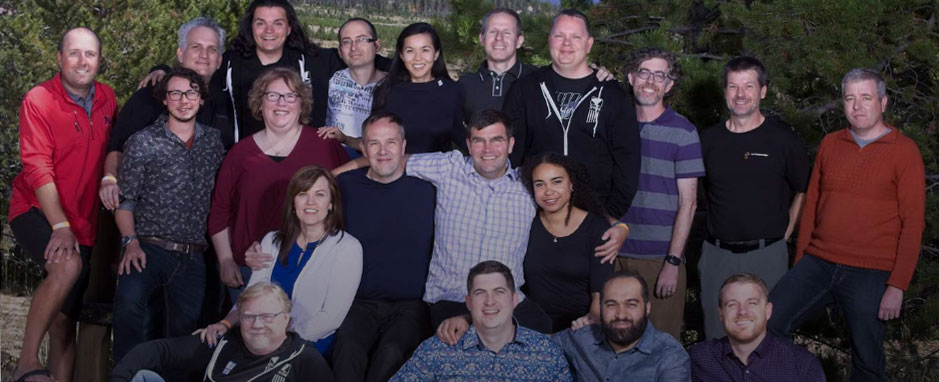 Smile has a distributed and diverse team that comes from the Mac community.
Benefits the company provides for its employees include:
Possibility to work independently
Motivated and creative teammates
Flexible working hours
Possibility to work remotely, or from the office in Lincoln, NE
Healthcare plan (ICHRA)
Paid vacation and sick leave
401(k) plan
Profit-sharing plan
Possibility to work contract-based
Competitive salary
Contacts
Smile Headquarters
350 Bay Street, Suite 100, PMB 278,
San Francisco, CA 94133
0 Review
Rate This Company
( No reviews yet )
This company has no active jobs