Something About Company
TechChange was created in 2010. The company is headquartered in Washington, D.C. For more than 10 year it has been providing solutions for learning and training based on scalable and interactive technology.
The company creates online certificate courses for individuals and offers custom solutions for organizations.
Services
TechChange team creates online educational materials that can be distributed via web and mobile versions. The features TechChange platform offers include: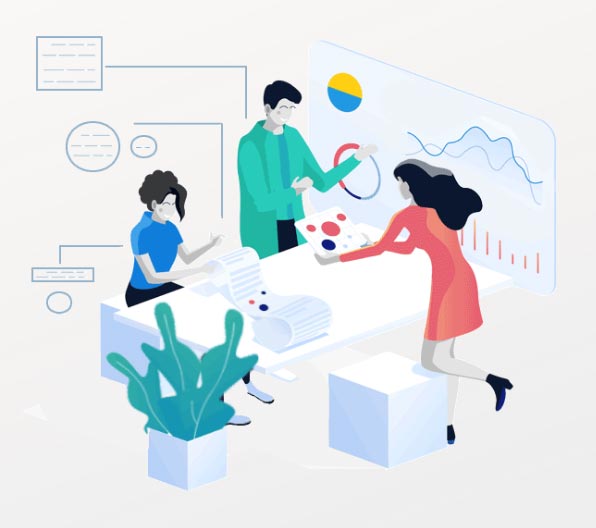 Real-Time Interactions. The platform allows users to get in touch with each other in a live chat format. Live sessions with professionals from any part of the world are also available, including the possibility to archive them for further use.
Gamification. TechChange helps to create custom certification systems and points incentives to engage users into the process and make progress tracking more accessible.
White Labeling. Branding possibilities, adding logos, various fonts, etc. The company focuses on matching clients' style so that the product integrates seamlessly.
Student Activity Tracking. Offline tracking students activities allows users to view their comments, questions, and replies as well as track interactions.
Analytics. All learners' metrics are carefully collected and stored in one place.
Visual storytelling. Makes it possible to tell one's story in a special way with the help of an animation, graphics, interactive visual facilities, and so on.
Clients
TechChange has built an original learning platform to meet the learning goals of organizations and individuals in the digital age. Our platform represents seven years of methodical and iterative development with feedback from over 20,000 students.
Team
A career at TechChange means working on educational projects that address some of the most pressing global challenges of our time. It also means being part of a dream-team of incredibly creative and tech-savvy colleagues dedicated to meeting their own high standards and inspiring those around them to new heights. If that excites you, then take a look at our positions below and read more about our culture!
3 weeks paid time off
9 company holidays
Parental leave
Medical, Dental, Vision Plans
Commuting Benefits
401k, with company matching (eligible after 6 months)
Professional development funding
An established brand in creative work.
A dream team of 20 creative and tech-savvy colleagues
An openness to new ideas and methodologies
A passion for working with clients and learners who want to improve the world
A bright former yoga studio for an office in the heart of DC's U Street corridor
A fun, dynamic, and collaborative work culture
Contacts
2001 13th Street NW,
Washington, D.C. 20010, US
http://www.techchange.org
0 Review
Rate This Company
( No reviews yet )