Something About Company
Evolution Virtual is a leading company in the market of 3D visualization and interactive tools for the real estate. The company was founded in 2007. Since that time, it has been engaging in the development of excellent animation tools for creating virtual presentations and galleries of future residential and non-residential complexes.
The software is world recognized and used both in the USA and across the ocean. Evolution Virtual is presented in North and South Americas as well as in Europe.
Services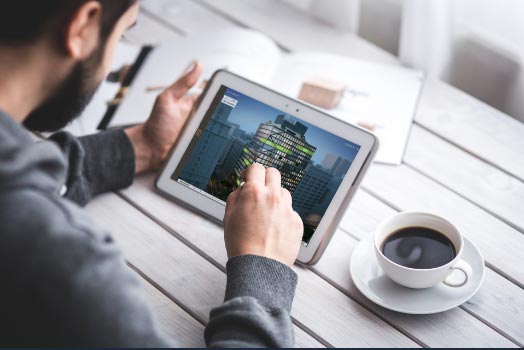 Among the company's services are:
Sage Interactive Platform with several specialized apps
3D Visualization (renderings, animations, interactive buildings)
Bubble Tours
Virtual Reality
Clients
Evolution Virtual is trusted by hundreds of companies and development groups around the world. We are proud we had an opportunity to collaborate with Magnum Real Estate Group, Starwood Capital Group, Swire, JDS Development Group, Four Seasons Hotels and Resorts, and many other respected names.
Team
The company's team comprises 75 artists, designers, technologists, and real estate professionals, spread across three continents. Nowadays, we can state that the team is ready to expansion and welcome true professionals who share its values and philosophy.
Benefits the company provides for its employees include:
Competitive compensation
Remote work
Flexible schedule
Challenging tasks
Friendly team
Contacts
Chicago
1 North State Street, Suite 1500, Chicago, IL 60602
https://evolutionv.com
0 Review
Rate This Company
( No reviews yet )
This company has no active jobs