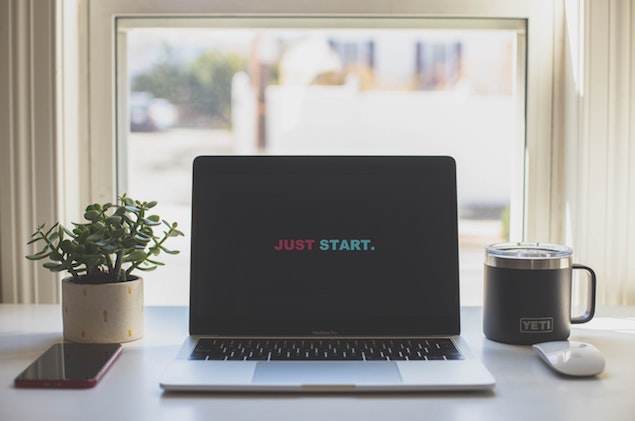 Due to the COVID-19 situation, remote work continues to be trending. Companies big and small are moving to work remotely and some of them are not planning to go back to office life. If you enjoy working from home, from a cafe, or from a seashore, you don't have to return to the office either. All you need is just get a remote travel job.
Remote work offers many possibilities, first of all, it gives you freedom and flexibility to travel and live where you like.
Below we have collected 10 occupations in IT or IT-related spheres that may let you work from home. Some positions will require a University degree and some will only need courses and experience. All the positions listed have a strong potential and will grant you more flexibility and a possibility to work and travel at the same time.
Considering remote work
Being flexible and traveling the world working can be a tempting choice, but to make a well-thought decision, read the below benefits and downsides of remote careers.
Pros of working remotely:
You have job opportunities around the world. Remote work really opens up endless prospects for you as an employee.
Reduced costs. As an employee, you won't have to commute to the office and back. Here you can also add expenses for buying appropriate office clothes and everyday lunches and coffee.
Living anywhere in the world. Working remotely means being flexible where to go and stay since you can do your job from wherever you are provided you have a stable internet connection.
Reduced stress. When you don't have to do the morning rush to the office and then back home to get your dinner ready, you immediately get rid of a considerable amount of worries. And when you are less stressed, you can deliver a better product.
Cons of working remotely
Out of sight, out of mind. When you do not meet the team face-to-face on a regular basis, you tend to have a feeling that you are not valued that much, and in return, you start to value the product you working at less.
Misstrust from your employer. It all depends on your manager, and in the majority of cases remote work goes smoothly, but some people may have suspicions you are not working. So if you have the privilege of working remotely you need to be ready to prove that you are really working and not wasting your time. Make the communication about your tasks transparent, keep track of all the assignments, and how much time they usually take. Ask the employer if they use a special system to check in and check out when you begin and finish your working day.
Distractions. At home, you usually have your family, laundry and your pets, all of them need to be taken care of. So if it is possible, it is better to use a coworking space as your office and to be focused on getting your job done, rather than getting distracted all the time.
Lower paying job. Some employers consider that if you are not in the office, you deserve a lower salary compared to the office-based employees. And in case you are somewhere in Thailand and your expenses are much less than they usually were in New York, it can be ok to get lower pay.
If the above-listed pros and cons of remote work sound good to you, read on to see what positions you can occupy to bring more freedom into your life.
Systems Administrator
System administrators are responsible for the company's networks and computer systems as well as for teaching and training other employees or product users.
Companies may send system administrators to their clients and external contractors. So part of the responsibilities can be performed remotely and some of the tasks will involve traveling to different places to train in person.
While many employers prefer their administrators to have a bachelor's degree, some may only ask that professional certificates be earned for hiring.
Pros of the profession
Solving complicated tasks. A significant part of being a system administrator is being able to diagnose problems and fix them, so you will become a real detective.
Great perspective. There are no limits you can grow and develop.
Good pay. The median average wage is just over $60,000.
Cons of the profession
Great responsibility. Most organizations today rely completely on their computers/network. So the whole company work depends on you, and whenever something goes wrong, you need to quickly react and have it fixed.
Facing difficulties every day. This position implies regular troubleshooting. Some things just won't work and you'll have to spend days, weeks and months, finding out why.
According to PayScale average systems administrator salary is $62,245, it may vary depending on the experience: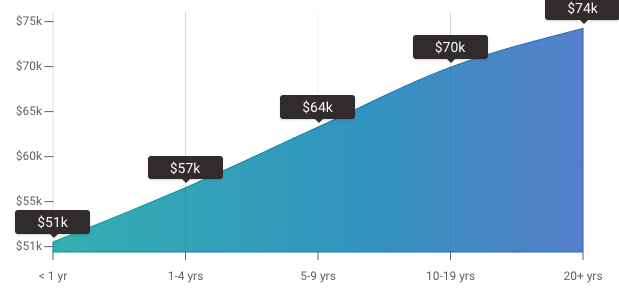 Computer Network Architect
Another position for which companies may hire remote employees is a computer network architect.
Usually, network architects create networking systems within the company to connect different devices with each other. Nowadays the majority of modern systems are based on cloud solutions. So network architects do not have to install any equipment physically and can easily make all manipulations remotely.
Pros of the profession
The job is well paid.
Numerous prospects in the future and challenging tasks for those who are fond of troubleshooting.
Highly qualified specialists are in demand by many companies, so you won't have a problem landing a good job.
Cons of the profession
You will need to adapt to a fast-paced development and challenging environment.
The job mostly requires work with the computer for rather long hours, which may lead to health issues taking into consideration the stress degree.
It needs high qualifications from the very beginning. Besides, the qualifications need to be sustained by reading technical literature and visiting professional conferences, this will help to keep up with the new developing technologies.
According to PayScale average computer network architect salary is $120,928, it may vary depending on the experience: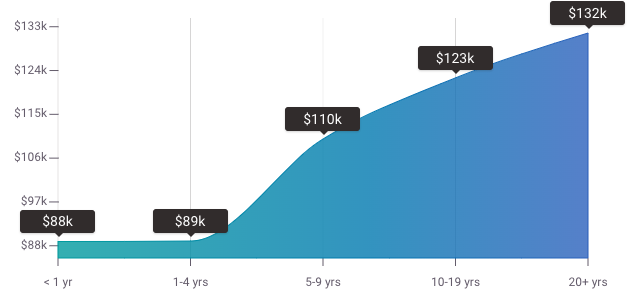 Software Developer
Software developers work remotely as their job is to create software for clients or the company they are working for.
Besides, if you are fond of traveling this job may be a good option, as in some cases you may need to travel to your clients to discuss the details of the program they need to be developed.
However, in many cases, you can have all the meetings and discussions remotely right from your living room or any other place you enjoy working from.
Employers usually require candidates to earn a minimum of a bachelor's degree in computer science to become a developer. Besides, you will need to have experience and mastery to land a high-paying job.
Pros of the profession
The job is always in demand and pays well.
You can become a developer at any age and it is never too late.
It is a combination of team work and individual activity.
Cons of the profession
The competition in this sphere is rather high.
Again, be ready to spend your whole day sitting.
The hours you spend working can be really long, one needs to be ready for it.
The job can be stressful, you may need to provide a very quick fix for the problem in case it affects many users or is crucial for important clients.
According to PayScale average software developer salary is $71,363, it may vary depending on the experience: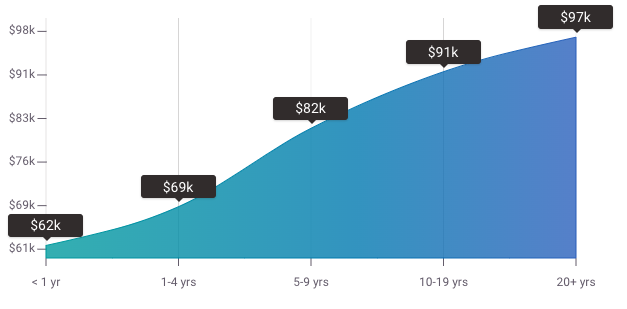 Customer Support Specialist
Customer support specialists provide help and guidance to clients. Many of them can work remotely and can assist them via mail, chats, and phone calls.
But there are cases when a customer support specialist needs to visit a client's site to solve problems or conduct training. So this is also a good chance if you like changing places and meeting new people.
One can start a career as a support specialist without having a degree, provided they have enough technical skills and experience and are ready to learn the product inside-out.
Pros of the profession
No degree required to start working.
You can develop troubleshooting and technical skills, as well as communication skills.
Lots of opportunities for growth.
Cons of the profession
It is a very stressful job that will require patience and customer-first approach.
You will need to work irregular shifts, some jobs will require working late and night hours. You need to be prepared to work on the weekend and during public holidays.
According to PayScale average customer support salary is $44,844, it may vary depending on the experience: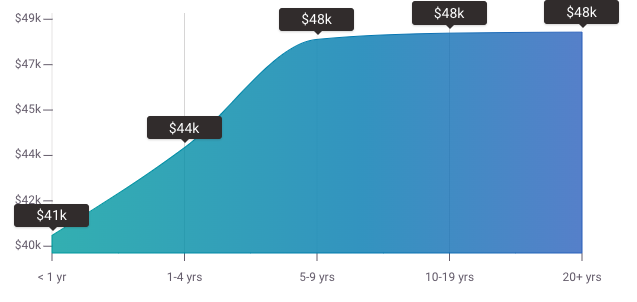 Information Security Analyst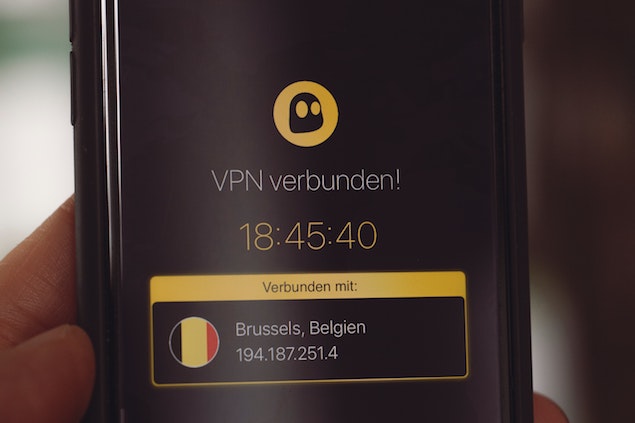 The job of an information security analyst is connected with providing the company's security. They protect the company's information from hackers' attacks and make sure no one misuses their data.
Analysts sometimes install software that is necessary for providing security and organize and hold training for the company's employees explaining how to use it.
A successful candidate for the role of an information security analyst should earn a bachelor's degree in a field related to computers, and have experience in a related field or occupation.
Pros of the profession
Cyber security professionals are generally well paid once their careers are established.
High demand. The unemployment rate for cyber security is less than one percent.
Possibility to be self-employed. Companies often hire outsourced specialists.
Cons of the profession
High degree of stress and great responsibility as you may be responsible for crucial data.
Reacting on-call. A cyber security attack is a critical problem, and unfortunately can happen at any time.
According to PayScale average information, security analyst salary is $71,977, it may vary depending on the experience: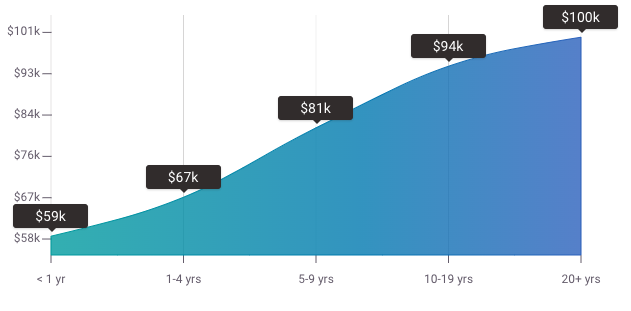 Database Administrator
Database administrators ensure that the company's information is properly stored and organized. They are responsible for creating and storing data backups and providing that company's employees in charge can access this information when needed.
Nowaday the databases are maintained through cloud solutions, so all the work can be performed remotely.
Besides, many companies outsource their database management and hire either third-parties or remote freelance specialists for these purposes.
Pros of the profession
High median salary as well as high demand for such specialists.
Certifications and specializations are available. You can choose a particular sphere to specialize in and develop your skills.
Cons of the profession
Competition, a higher than normal pool of prospective candidates for a job.
Proper education, such as bachelor's degree in the related sphere is not enough. To get a job you will need to have skills, expertise and considerable experience.
According to PayScale average information security analyst salary is $73,918, it may vary depending on the experience: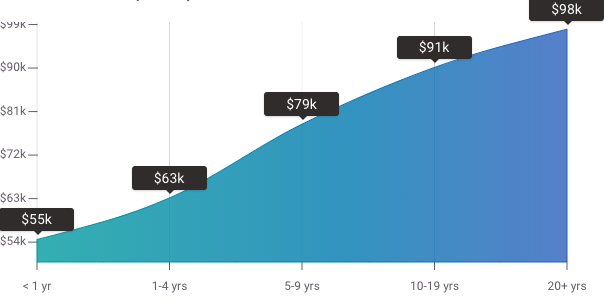 Market Research Analyst
There are digital marketing occupations that can be good choices for remote workers too. Market research analyst is one of them.
Businesses need to understand trends and monitor sales stats to understand what to plan for the future. These professionals can gather and analyze data about the company's products using the software at home.
They provide important information on the effectiveness of marketing campaigns and present their findings and recommendations to clients and sales teams.
A bachelor's degree is required to get a job in this sphere.
Pros of the profession
High median salary.
Great for people who love working with data and enjoy making prognoses.
The job is interdisciplinary and will give you a chance to develop and grow in different spheres.
Cons of the profession
It is hard to get into this career. A considerable amount of work-related skill, knowledge, or experience is required for this career.
The job like many of the above does not suit people who like to interact with others on daily basis.
According to PayScale average market research analyst salary is $53,514, it may vary depending on the experience: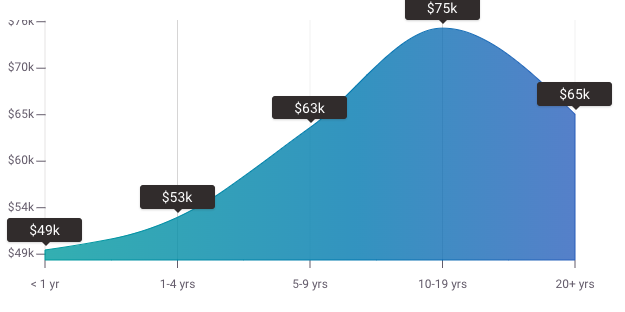 QA engineer
The greatest advantage of this job is that it takes from a couple of months up to a year to learn how to do this job. In order to become a QA tester you need to have advanced computer skills, you need to be attentive to the detail and know how to Google things.
Basically this is enough to start working as a QA tester.
So if you do not have special education and want to do something related to tech this can be a great option. Besides, there are online schools that can give you the necessary skills to qualify for the job of a QA engineer. For example, you can take online QA testing classes. The course will take you about a year and will cost approximately $1000. As a result, it will considerably increase your chances to get a well-paid remote job as a QA engineer.
Pros of the profession
Good salary.
Easy to get into the profession. No degree is required if you have experience and if you are a capable learner.
The job is challenging and offers great development prospects.
Cons of the profession
The job requires much attention to the detail and can be really monotonous as you will need to perform repetitive tasks again and again.
The job implies much sitting in front of the computer and very little interaction with people and may be hard to handle for extraverts.
According to PayScale average QA engineer salary is $69,752 it may vary depending on the experience: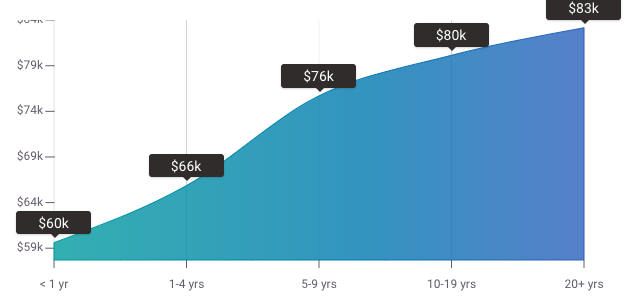 Landing page designer
Even if you do not have a proper education in design, but have some experience in working with site builders you can land a job as a landing page designer. All you need is to master your skills in creating attractive sites, for example, via wix.com.
Building sites on Wix won't require any coding, using the editor you can create professionally-looking landing pages by just dragging and dropping blocks on the page.
You can find a job using fiverr.com and earn up to $100 dollars per landing page. Your services will be especially in demand by small businesses, who are happy to outsource such tasks and concentrate on sales instead.
Pros of the profession
This is a creative job that involves analytical thinking too.
Great possibilities for freelance as well as in-house workers.
The job has a very tangible result, which is truly rewarding.
Cons of the profession
Edits can be numerous and even overwhelming, you need to be ready to protect your time and personal borders.
It is a very competitive market as well as it is very subjective.
According to PayScale average web designer salary is $50,171, it may vary depending on the experience:
Copywriter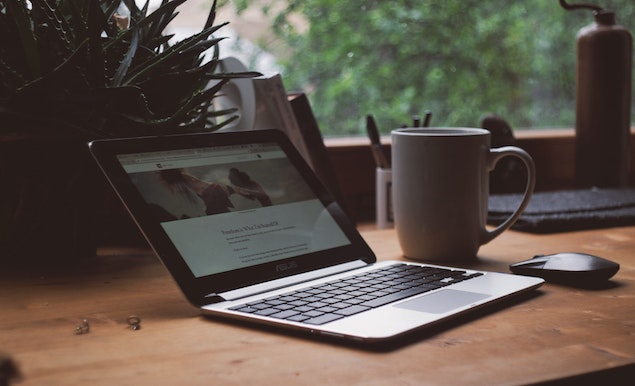 Every business is now concentrated on content, content is something that truly brings people to the product. Thus quality content costs good money.
There is a demand for texts in web-products, and not only in English, so if you speak other languages and have some writing skills this can be your competitive advantage.
Besides, texts are needed for social networks, such as Instagram. Initially, Instagram was only about visual content, but now posting a picture is not enough and you have to provide a comprehensive text content together with the image.
And texts usually take many efforts from the bloggers so they are ready to hand over this task to professional copywriters.
Pros of the profession
The job develops creativity and you can practice it every day.
You'll be involved in different projects, the job is seldom boring as it gives much new information to investigate.
It grants great flexibility for both freelance and in-house workers.
No special equipment or software is needed, all you need is your laptop and WiFi.
Cons of the profession
You have to keep yourself motivated and be quite disciplined to stay productive and deliver the result.
The job can bring much stress as you'll need to quickly switch between the projects and interact with different people and departments.
According to PayScale average copywriter salary is $51,433, it may vary depending on the experience: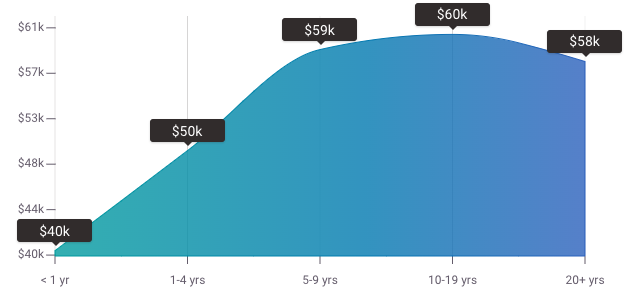 Final thoughts
A remote job gives much freedom and flexibility, however it does not suit everyone. Temporary lockdown and the necessity to work remotely were a good chance to try yourself and see if a remote way of life is your cup of tea.
Bear in mind that it is totally ok if you feel more comfortable working with people and get better concentration and focus in the office. This only means that for now, remote work is just not your best option.
Besides, before taking up any remote position, consider its pros and cons to make the right choice that will make you happy.