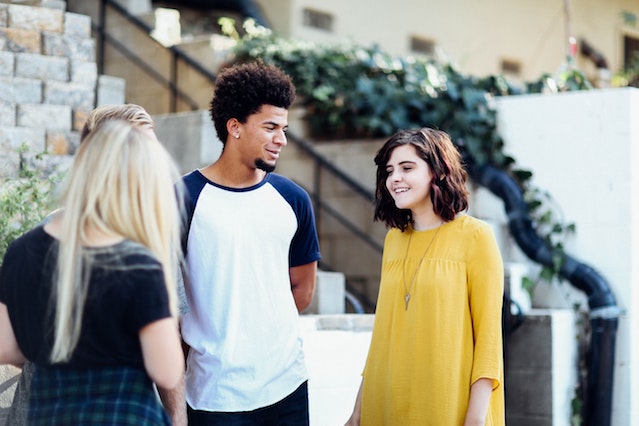 There are several reasons that can make you want to earn money during your summer holidays even if you are living in a well-sustained family. First of all, it's having some extra bucks of pocket money, then saving for college, or planning big purchases in the future. To earn money you can mow your neighbor's lawn, serve food at a local cafe or get an online job.
Read on to learn how teenagers can make money online and what jobs really pay.
Note, before you choose any of the below options consult with your parents, teachers or your mentor. This will help you prevent getting involved into any kind of scam. Besides, it will provide that you comply with your state and local regulations for working as a minor which may vary depending on your location.
Take online surveys
Market research companies daily recruit new members from around the world to fill out surveys. The thing is that production companies need feedback and opinions from customers to create new products and improve existing ones.
Many of the research companies allow teens to take the surveys for money. Though this job will not make you a millionaire, it can help you effortlessly make extra pocket cash. Providing your thoughts and opinions to companies through paid online surveys can take only several hours a day and can be combined with watching a YouTube show or listening to your favorite music.
Swagbucks
Swagbucks is one of the biggest reward sites that offers a good amount of paid surveys. It allows teen from 13 years old to take the surveys and get rewards in cash as well as various gift cards.
American Consumer Opinion
American Consumer Opinion provides access to surveys in multiple formats so you can choose what you'd like to do. They work with teenagers beginning with 13 years of age.
PrizeRebel
PrizeLabel works with 13 year olds, however, you have to have consent from your parents or guardians when you are between 13-18 years old. PrizeLabel service is available worldwide, but will have the most opportunities in the UK, the US, Canada and Australia.
MyPoints
With MyPoints teens, beginning with 13 years, can get paid to answer quick and simple surveys, watch videos, search the web, shop online, etc. When you sign-up you'll get a $5 bonus.
Toluna Influencers
Toluna Influencers provides survey panels in many countries in the local language. In most countries you can join when you are at least 16 years old – in some countries, it can be different depending on the local laws.
Get an online data entry job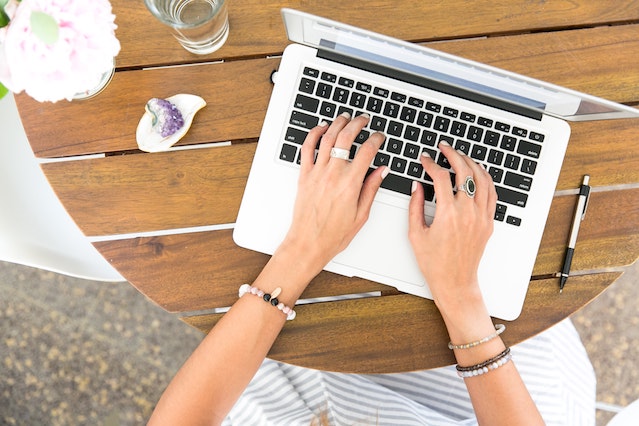 If you have a good typing speed, you can become a data entry specialist. Your responsibility will be to convert paper or image files into a written form on the computer. This is needed so that other people can use and edit the data you have entered.
You can get an online job as a data entry specialist on sites like Upwork. It is a freelancing site where employers meet with specialists in different spheres including data entry. You can choose the jobs that suit your salary level and apply for the opening. Employers who find your profile credible will hire you.
Prior to this, you should fill out your profile, as it is going to be one of the first things employers look at when you apply. Then, when you apply talk about your skills and typing speed in your cover letter, and attach your resume.
Another option is to get registered at Amazon's Mechanical Turk service. Here you can also find jobs for data entry specialists.
Clickworker is one more service that pays teens to for online data entry. You can write product descriptions for clothes, online shops, and travel offers, make categorization, for example, differentiate image files from audio files by adding tags to them.
Review music
For those of you who are true music fans, writing reviews for popular songs can be a great opportunity to earn some money. There are services which can pay you if you give feedback for reviewing music.
Why do some songs make you want to dance and jump while others make you feel moody? In the reviews you can share you honest feelings and thoughts.
MusicXray
The payment at MusicXray is not very high, but teens can listen to music, give their feedback, and make from $0.05 to $0.20 for each song.
Slicethepie
Slicethepie is the largest paid review site on the internet. You earn cash for every review you leave. You can help unsigned artists and collect cash at the same time. Your feedback on tracks, clothing and lots more goes directly to help artists, record labels and brands make decisions. All you need to do is sign up for a free account with Slicethepie, you can start reviewing music right away. First, listen to a track a track for at least 90 seconds, then write down what you liked or disliked about the track. Each review can earn you from $0.05 to $0.15. The payments depend on the quality of your feedback and your star rating. The better your reviews are the higher you'll be paid.
This job is not about making a fortune, but if you like music and want to help new musicians, it can be a good alternative for you.
Earn money typing
GoTranscript is a site that hires people to turn audio files into text files for their clients. In other words you will need to transcribe them. Usually the audio files range from phone calls, interviews, meetings or podcasts.
All you need is computer and an internet connection, you'll listen to the audio files and type out what you hear.
Typing skills are critical in this job, so if you can type fast and accurately, you're ready to make some money.
The benefit of GoTranscript is that you can choose what tasks to take and how much time to spend working. Besides, it is very easy to withdraw money, you'll get paid weekly via PayPal. You can earn up to $36 per hour of audio transcribed with GoTranscript. The company reports that the highest earner makes $1,215 per month and the average earning is $150 per month.
Sell your photos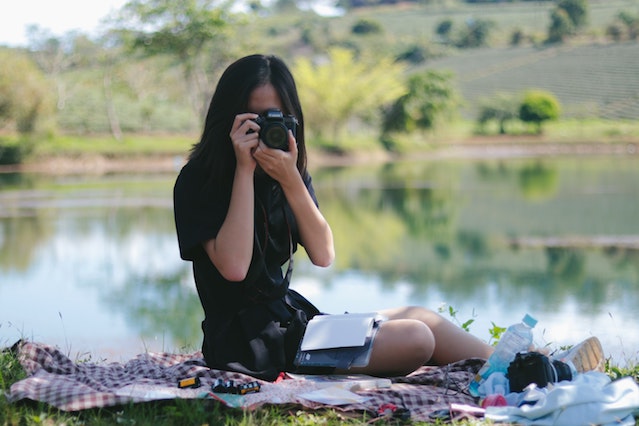 Most likely you own a smartphone, so why not monetize your creativity. If you have a good camera, know how to use editing tools and friends say you have a good eye, then your chances to make money on selling photos dramatically increase:
Getty Images
Getty Images http://www.gettyimages.com/attracts brands and publishers looking for high-quality or hard-to-find exclusive images to license. Usually, for photos licensed via GettyImages.com, commission rates start at 20%.
Adobe Stock
Adobe Stock is one of the best places to sell photos online because when you list photos on Adobe Stock, they're also seen on Fotolia stock site. You can earn a 33% commission on the photos you sell through Adobe Stock.
Shutterstock
Shutterstock payouts are based on your earnings over time and range from 20% to 30%. You can also engage in their affiliate program where you can earn additional money if you refer new photographers or customers.
Proofread and edit texts
Online proofreading jobs are very popular among teens, as they require no extra skills. You get hired to proofread or edit different types of texts online. You can do this work from home on your laptop. It is all about checking the text for grammar, punctuation and spelling mistakes to make sure everything's perfect.
If you have editing skills you can even get a position of an editor, your responsibilities will be to deal with cohesion, style, sentence structure, etc. In other words you'll work on the overall integrity of the message that writers are trying to convey.
There are many companies that have such openings for candidates with no experience: Domainite, Smart Brief, Lionbridge, Babbletype, Gramlee, Hello Essay, ProofreadingPal, ProofreadingServices.com etc.
However, take into account that they will test and verify your skills via their application process. Another advantage is that they offer online proofreading jobs without investment, which means they're free online proofreading jobs. These are the best kind because you only stand to profit. Some of them might not be hiring at the moment, but the key is to keep trying and don't be afraid to apply. Be confident with your proofreading skills and experience. Most likely, you've got years of proofreading training while attending school and edited countless of your friends' English essays.
Get paid for everyday activities
We have already mentioned Swagbucks in terms of taking surveys, but this is not the only thing you can do to earn money on this website.
The best thing about Swagbucks is that you can continue doing the same things you are already doing in the internet and get paid for it:

watch funny videos;
play games;
search the web;
answer surveys;
shop online.
So far, Swagbucks has paid out over $378 million in cash and free gift cards to its members.
Sell your skills
In case you can boast of some professional skills you have already acquired, try to sell them on the sites like Fiverr, Freelancer, or Upwork.
Fiverr
Fiverr is a freelancing site that offers all kinds of jobs. Some of them are entry-level easy online jobs that almost any teenager can do, but some need a little more effort.
Here are the examples of what you can be engaged in:

online marketing;
affiliate marketing;
freelance writing;
virtual assistant;
graphic designer;
managing social media accounts;
SEO services.
All you need to do is create a profile with a list of services you can provide and choose a price for them from. Fiverr keeps about 20% of every job you complete and pays the rest via PayPal.
Freelancer
Freelancer is similar to Upwork but allows younger freelancers to join. You can post your profile and browse available jobs which range from designing t-shirts to designing apps to managing social media accounts.
Once the client pays for the work, you can withdraw your earnings to your PayPal account, bank account or have them wire transferred. The fee schedule is here.
Upwork
There are all kinds of jobs on Upwork, everything from writing to voice-overs. You can create a profile with examples of your work. Clients can see your profile and approach you, and you can bid on jobs.
If your portfolio is thin, low ball some bids to establish a body of work and ratings from happy clients.
Become a customer service representative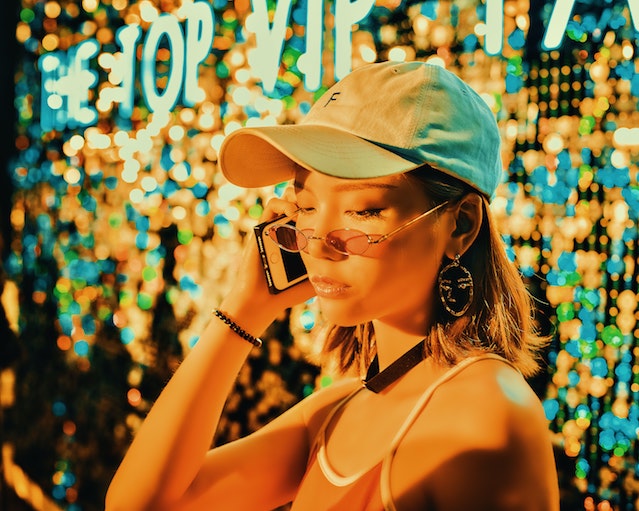 There are many companies that offer work-from-home customer service jobs, but U-Haul is the only one that hires people under 18 years of age. As a customer representative your responsibilities will be taking calls from customers and answering their questions. You will also make reservations for trucks and storage facilities.
You're paid for the four weeks of training, and if you eventually become full time, you can be eligible for benefits including medical and dental insurance and a 401k. Most reps work between 25-32 hours per week.
It is totally worth it, if you spend enough time. In case you are able to work 25 hours per week, you'd make almost $200 before taxes. Taking into consideration that you still live with your parents and have no living expenses, that's great money.
Review calls
As you know many of the company calls are recorded for quality purposes. You can listen to calls, evaluate the way customer representatives talk to clients and get paid for it through Humanatic.
As a reviewer, you would listen to a call attentively and answer questions that will help to understand whether the customer rep did well and if the client was satisfied. It's really simple and you can do it in your room. Besides, you can choose to work whatever hours you want.
Teach English
If you are a native English speaker or if you are often taken for such, you can help other people to study English. Samespeak is a fun way to do it. You will need to talk to different people who would like to improve their fluency of speech through Skype.
You will be given details on what things each student needs to work on, so you don't have to come up with a lesson on your own.
You can earn $10 for every 30-minute English conversation you have with a student. Once you make $100, you can withdraw money from your PayPal account.
Take up a writing job
If you enjoy writing, this is a great online job for teens. If you write well and can carry out some internet research, then you can be considered for a freelance article writing position. Some sites that accept teenagers include:

Hubpages is a network of sites where people write about their passions.Hubpages accept teens under the age of 18, but parental consent is needed. It is a revenue-sharing opportunity.
Cracked is one of the most popular comedy sites in the USA. They are constantly in search of contributing authors. Your work will be seen by millions of people and you can earn from $100 to $200 per article.
Do voiceovers
If you have a speaking voice that is clear and are interested in voiceovers, then you should consider voiceovers.com. There is no age requirement for this site. Create a profile and upload a voice sample. You can expect to earn no less than $100 per job. There are various membership levels for voice talent, including a youth discount for a child and teen members.
Test websites
If you are at least 15 years old, you can work with some services to test the websites. Mind that you'll need to have strong writing skills and in some cases a webcam.
Play video games for money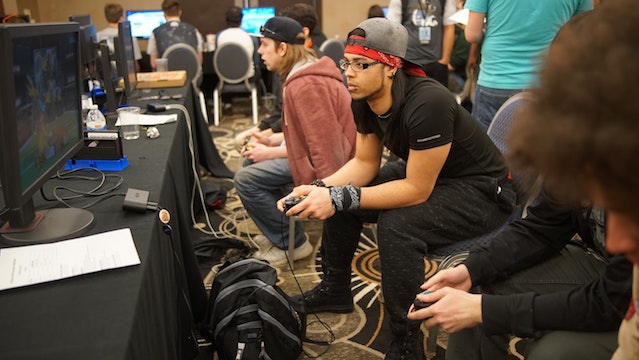 It is hard to find a teenager who knows nothing about video games, so why not take the advantage of it and use your hobby as a fun way of making money. If you are really good at a video game, there are possibilities to earn money in esports tournaments.
You can join gaming communities, and look for competitive gaming events in the game you are particularly good at. If you are good enough you might be picked up by a scout. If not, you could still make money in smaller tournaments or events.
Shoot videos or vines
There are popular video hosting sites that let businesses put ads on your video for money. Which means that you can create videos and place companies' ads in them. However, you need to have a certain amount of subscribers to be noticed.
Watching short videos is a popular pastime for many teens and marketing specialists are well aware of that. If you are having a good time laughing with your friends, you may be able to share some of it with others. Check out how to monetize your videos following the link.
Design logos
For those of you who are good at arts we recommend trying out a job in design. A quick and easy way to find clients and interesting projects in design is signing up for 99designs. It's a safe and secure workspace where you can do what you love and get paid for it.
Apart from making money and growing your clientele, you can develop your creativity by competing in Design Contests with other designers in the community who challenge you.
Review products
If you are already creating videos and have numerous followers, you may be able to receive products from your favorite product lines to do reviews on. Businesses know the marketing potential of teens and are eager to get reviews on their products from young people.
In the reviews you need to be constructive, talk not only about the product pros, but also about its cons. Your task is to give your viewers enough information to make their own choices.
If you are a gamer and can talk about video games, if you like movies or tv shows, review them. Anything you can talk about and attach ads that can help you earn money.
Final thoughts
As soon as you have started to make money you may be wondering what to do with them. Spend them immediately or save them for the future? The fact is that what you decide can impact your whole life.
Though it is unrealistic to sock away every spent, it is totally worth to make at least some savings. That does not mean you cannot pamper yourself and buy something you've dreamt of. But think of saving half of every dollar you earned. It can be the most powerful things that will bring you to financial independence in the future.