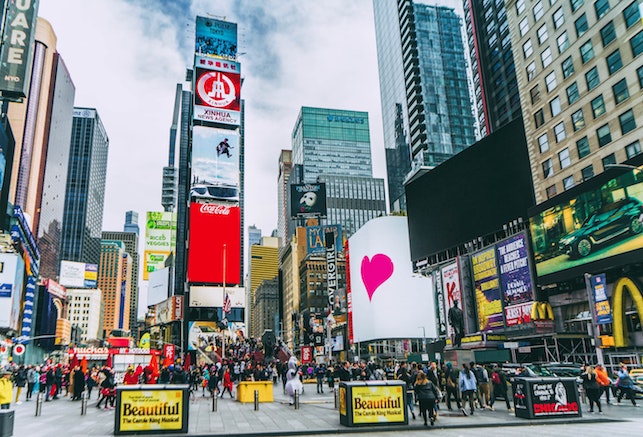 The first place that comes to mind when you think of the best city for a developer to live and work is the Silicon Valley. And to a certain extent, it is true not only for the developers but also for UX and UI designers and other professions involved in the tech industry.
Indeed the Silicon Valley is the center of the tech world, but one of the problems for workers is that big paychecks often do not offset big housing costs. The solution here can be to find a high-paying tech job in a city with a lower than average cost of living.
Demand for developers is growing even in smaller cities with a lower cost of living, salaries are on the rise, while all the rest like accommodation and food remains at the same level.
Metrics to compare
Salary rate
This is one of the most important metrics — how much an average IT specialist gets per year in this city or country in general. According to Forbes, US cities with the highest salaries in tech are Austin, TX, Chicago, Dallas, Denver, Colorado, Washington D.C., Seatle, New York, Los Angeles, Minneapolis, San Diego, Boston, and Silicon Valley Metro Area.
Cost of living
There are cities that are cheaper to live in as they offer moderate prices on housing, groceries, and other expenses. And at the same time, they have companies that are constantly looking for talented IT specialists.
Taxes
Another metrics that you need to bear in mind when choosing a place to live and work is how much taxes you and your employer will need to pay. There are high-tax countries like the USA, and Australia, low-tax and even no-tax countries, for example, Monaco, Brunei, Cayman Islands, the Bahamas, and many more. You can check out the list of countries where you do not need to pay income taxes or need to pay them only under certain circumstances following the link.
When choosing the city also remember that the income tax rate can differ within one country depending on the state or region. So, for example, the income tax rate differs in New York and Alaska.
Best cities for developers to live and work
We cannot but mention such cities as New York, Los Angeles, and San Fransisco with Microsoft, FaceBook, and offices of other major companies located in them. However, we do realize that life in those cities is so expensive that you really need to stand out of the crowd to make ends meet.
So why not check out other locations that are not so expensive, but that still offer a generous pay for IT professionals.
According to Smart Asset here are the top 5 cities in the USA for a developer to earn good money and not to spend them all on the housing bills.
Top 5 cities in the USA
Davenport, IA. The average IT salary is $ 83090. The city can boast of numerous tech and retail companies ready to pay good money to programmers and IT-specialists. Among them are Genesis Health System providing health services to a 10-county region of Eastern Iowa and Western Illinois. RK Dixon offers efficient document technology and IT solutions for business. Carleton Life Support Systems, Inc. is engaged in the design and manufacture of cryogenic coolers.
Cedar Rapids, IA. The average IT salary is $ 83260. One of the best tech companies to work for in Cedar Rapids is Rockwell Collins that creates avionics and information technology systems for government agencies and aircraft manufacturers. Involta is another award-winning cloud services company serving healthcare, manufacturing, and governmental sector.
Raleigh, NC. The average IT salary is $ 91680. For those who plan to move to Raleigh, we recommend considering Altaro as an employer, the company creates backup and replication software for different environments. Another option is Bandwidth that gives developers tools to create voice and text apps. If you are interested in fintech, Cloudpay can be your choice. Core Compete is a great option for those who have experience in retail analytics.
Dallas, TX. The average IT salary is $ 93820. Dallas can boast of having huge IT companies that offer workplace for thousands of developers, designers, and IT product managers. It is often called the next Silicon Valley. AT&T telecommunication company employs more than 240 000 workers. Texas Instruments is another biggest company with about 29 000 employees. It creates embedded processors for mobile phones, calculators, and more.
Columbus, OH. The average IT salary is $ 92440. Columbus is literally one of the best options in terms of a salary and the cost of living. The average tech worker makes 1.8 times more than workers in other industries in Columbus. And the cost of living is slightly below the national average.
Salaries differ depending on the industry, candidate's experience, and the company that offers the position. To learn more about what jobs are paid best refer to our recent blog post.
Top 10 countries for tech enthusiasts
If you think broader than the USA and consider moving to another country, there are great options for English speakers. Countries that are popular among developers include Great Britain, Ireland, Netherlands, Switzerland, and Belgium.
For a more relaxed and slow-paced living full of beautiful days at the coast, one can consider Australia and New Zeland. Australia is the home of such tech giants as Atlassian and Computershare. Atlassian creates JIRA — the software for project management and planning, Confluence for team content creation, Trello that allows to structure teamwork, and Bitbucket for a fast and easy code sharing and management.
Computershare is a startup based in Melbourne that now has more than 12,000 employees and operates in 21 countries. It provides share registration services, employee equity plans, proxy solicitation, mortgage servicing, stakeholder communications, and more.
If we speak about not English-speaking countries, the picture here is a bit different. The growing markets are Russia, China, Japan, Singapore, Indonesia, and South Korea. Here you can expect a lower salary, however, the cost of living drops down too.
So if we compare the salaries, cost of living and a happiness index in the above countries the list will look the following way:
Switzerland. Though Switzerland is an expensive country, it is compensated by high salaries and a high living standard. And what is also important qualified software developers are in demand there. The tax level is on the contrary rather average and equals to 25% max from the income, which is 2 times less than in Germany, for instance. Besides, Switzerland has a stable economy, reasonable living costs, and easy immigration policy.
Canada.It is not only a vast country with beautiful and varied landscapes. It is a multicultural tolerant environment with great possibilities for tech professional, low crime, and a great education for your kids.
Australia. For many years the country reports a low unemployment rate, not more than 6%. High quality of life in combination with high salaries make Australia not only the best destination for surfing but also a great option for permanent residence.
Netherlands. The country has a great infrastructure, architecture, design, and offers high wages for developers. Here you can feel free to express your opinions and exercise your rights. The LGBTQ community is very strong in the Netherlands, so you can be who you are.
Germany. offers probably the best employment conditions than any other European country. Women can count on 14 weeks of paid maternity leave, the working hours are officially lower than in the UK and US, and the unemployment rate is low too. Do not forget German beer, which is tasty and cheap.
Sweden.Swedes are big fans of a relaxed lifestyle. Fika — the traditional afternoon tea with cakes goes hand in hand with social benefits, fast and cheap internet, and high living standards.
Denmark. According to the OECD index, Denmark occupies the first place in terms of work-life balance. It also offers great benefits for employees and their families. However, the tax rate is rather high in this country, so to get a lot, you will need to contribute to society.
Singapore. It is an English speaking environment, so you'll find it easy to adapt. Besides, it is a very fast-paced technological city with a tropical climate. It is also a great place from which you can travel the world
United Kingdom. Britain has a long history of inviting highly-qualified professionals from abroad. And though it is a very competitive market, the benefit, and compensation package offered to employees is still very attractive. Usually, companies offer a minimum of 20 days of paid annual leave, paid sick leave, parental leave. The country offers high living standards and cultural diversity.
The above list is not perfect for each and every, as tastes and preferences differ. Some people love European big city life and some prefer the relaxed work style of south-Asian countries. Choosing a country for relocation think what is crucial for you and only then make a choice.
Do not exclude from your shortlist cities that are ready to pay professionals for relocation. This can be a great start for you if you are at the very beginning of your career. Governments of Maine, Vermont, Alaska, or Tulsa, Oklahoma offer a nice relocation package that includes about $ 10 000 cash to cover your relocation expenses and to welcome you to the new place.
Besides, there is not always a need to move physically to another country to enjoy the benefits offered there, you can always try and find a remote job browsing our collection of the freshest openings in design, programming, marketing, customer support, copywriting, management, and more.