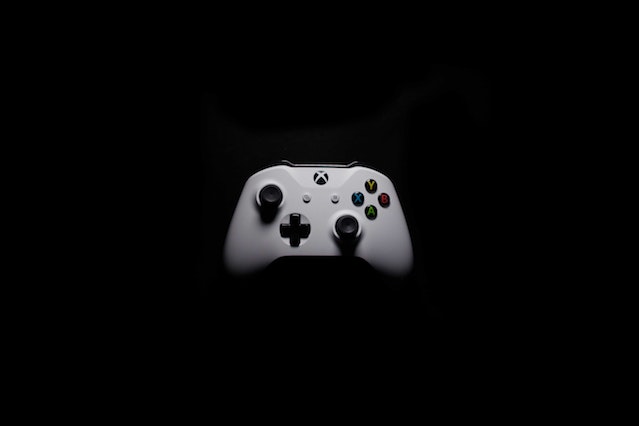 Do you want to earn money playing computer and Xbox games? It is quite possible to make your hobby a fulltime job. No, not kidding. Learn how to become a game tester and what it's really like to be one.
Sometimes people have a wrong idea of what game testing is, and when they browse the Internet in search of the answers they often find controversial and misleading facts. As a result, some of them think that game testing is the same as getting paid for playing games.
If somebody promises to pay you for just playing computer games, most likely they are scammers. The best recommendation here is to forget about them as soon as possible and never give them your money. The game tester responsibilities imply much more than just playing games.
Game tester responsibilities
If game testing is not playing games for money then what is it? Here is what a game tester does.

A game tester deals with games that are still under construction, so in many cases, they will contain numerous bugs and will miss content and even won't be playable in a common sense of the word. The primary goal of any game tester is to improve the game. So everything a game tester does is done with this in mind.
A game tester usually plays the latest ready version of the game which is called the build, then they try to detect all the drawbacks. You will need to be repetitive and unexpected at the same time, as you are trying to "break" the game.
They test different versions of the game on different devices, for example, PC and console versions.
Having found all the defects they create a bug report, which contains the description of the bug and how to reproduce it. Usually, a special software called a bug tracker is used for these purposes.
Then they submit the report to the game development team, so they can fix the problem. If the programmers need more information to fix the bug, they will request this information and the game tester will need to continue the investigation.
The importance of the job is that it helps to fix the bugs before the product, the game, is released to the end-user. Game testers prevent that thousands of players face bugs, game crashes or lose all their progress.
If the game quality assurance (QA) team does their job well, players can enjoy a bugless experience in their game and have all their progress saved.
Pros and Cons of being a game tester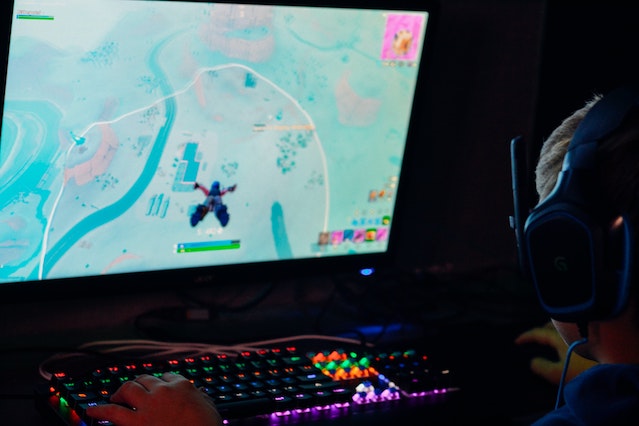 Every job has its benefits as well as downsides. Game tester job is not an exception.
Pros
You are in the center of every development stage and can be the first to get access to the game;
In your daily life, you'll meet with extremely talented designers, artists, programmers, and leaders in an effort to make the greatest game possible;
You can see the game evolve from an idea into a finished product, and actually be one of those who make this happen;
You play a considerable role in the game success;
It can be a job you do while you get further education to become a higher paid working in the video game industry. Some schools will have distance education for these careers, while others may have evening classes. Or you might work part-time as a video game tester to help pay your way through school. The perk there is you are also getting job experience while you get paid in a field you have always dreamed of working in;
you can get a job with no formal education or experience.
Cons
Testing is a tedious work that requires commitment and attention to the detail;
You'll be repeatedly testing small features and will have not many chances to actually play the game, you should be ready that you won't be able to play the whole game until the end of the development cycle;
Sometimes if the project is mismanaged and the developers are late with the build, you'll have to work more than 8 hours per day to test the build before the release, so sometimes game-testing requires working overtime;
Game testers are not paid as highly as other members of the game development team as they usually don't have as much education and as much experience as others. Most game testing jobs do not require a degree or any special education, as opposed to a game programmer or an artist who usually require special education.
Steps to become a game tester
Learn the basics of game testing and decide if this job suits you. At the initial stage, even this article is enough to understand whether this job suits your personality.
Get the necessary skills and learn game testing vocabulary.
Try to get some experience even if in the beginning the job won't be paid.
Write your resume and a cover letter (make sure you are sending a unique cover letter for every job you apply).
Search for jobs and apply to as many openings fitting your salary requirements and other criteria as possible.
Skills
Though there are no specific professional skills you are obliged to have to get a game tester job, you still need to have experience in certain things. So as a video game tester you will need to have:
Profound experience in video games, you need to know the game genres and understand what makes each of them a success. You'll need to be able to analyze the game plot and see what can be done to make the game scenario better. The more experience you have in different types of video games, the better. If you only played shooter games, you will be limited in the products you can work on. In case you have skills in different types of games, and on multiple platforms, such as consoles and mobile — you will have more chances to get the job and to become a good tester.
Attention to detail is crucial to be a good game tester. You will need to be patient and focused on repetitive and often monotonous work, as you will reproduce certain steps a hundred times. Finding a bug can be simple, but recreating the steps to reproduce the result can be a challenge.
Strong writing and communication skills are essential. As a game tester, you will need to communicate your ideas in a clear, brief, and effective manner. This will help you to describe the bugs and glitches you find as well as steps to reproduce them. Game testers provide valuable information to the developers so that they have a clear path to investigating the issue and fixing it. You need to be a clear, concise, and detailed communicator.
To learn more about what types of writing skills you need to have, watch the video by Jason W. Bay from Game Industry Career guide:
Analytical thinking. Apart from looking for technical or programming errors, game testers sometimes evaluate the storyline of the game for consistency. This means you will need to have a strong understanding of the narrative structure and ability to remember story details.
To sum it up, a good game tester needs to have good communication skills, technical writing ability, and game-playing experience.
Personality traits
A personality trait is a quality or characteristic that distinguishes the character, action, and attitude of a person. These are qualities people are usually born with. It is very reasonable to use one's strong personality traits in the job. Below are the personality traits it's good to have to succeed in game testing.
In game testing natural attention to the detail is something that cannot be overestimated. All game testers will have to spot tiny flaws, bugs, and glitches that an average player might not even notice.
A good video game tester needs to be a team player. If you don't feel comfortable working in close connection with other people you might need to consider some other job options, as you will have to openly communicate with developers, designers, project managers, and other team members.
The ability to meet deadlines and work independently is also a great asset in a video game tester career.
One of the everyday challenges in a game tester work is repetition, you will test small parts of the game, again and again, this tolerance for repetition should be one of your personality traits.
Education
Some game developers hire game tester right out of schools. But it is more beneficial to get special training before you get a job. Usually, a 4-year college degree in one of the related spheres is required to get a game tester job. It can be game design, video graphics, computer science, or other software-related fields.
The education will give you a considerable advantage if you lack experience and will provide the fundamental ideas of how programs and coding come together to make the video game technology, websites and online apps. Generally speaking, technical education is preferable, but it may also include artistic disciplines, such as color composition, image balance, or user behavior and experience. Below are the possible degrees for video game testers:

Software testing
Software quality assurance
Game design
Software development
Software design
Software engineering
Computer programming
Computer science
Graphic communication
You can also enroll in a course and get a certificate in a more specific field, it will take less time and you will spend less money. Certificates related to video game testing include:
Quality control
Game design
Graphic design
Students enrolled in these programs learn how to design, develop and test video games. Courses teach students skills in 3D modeling and animation, programming and critiquing games.
A prior college education is generally not a prerequisite for certificate programs, though many schools suggest that students have basic experience in computer software like Adobe Photoshop and Autodesk Maya.
Additional classes
As we have mentioned above a game tester needs to be a strong communicator, thus there are classes that can benefit your resume as a game tester. Here is how you can enhance your communication skills:

Quality control
Game design
Graphic design
A game tester salary
The game tester pay package depends on their education, experience, the project they are currently engaged in and the company they are hired for.
According to PayScale the average salary of a game tester is $38,974.
An entry-level game tester with less than 1-year experience can expect to earn an average total compensation (includes tips, bonus, and overtime pay) of $12.68 per hour. An early career game tester with 1-4 years of experience earns an average total compensation of $13.32 based on 43 salaries. A mid-career game tester with 5-9 years of experience earns an average total compensation of $18.84 based on 7 salaries. An experienced game tester with 10-19 years of experience earns an average total compensation of $15.00 based on 5 salaries.
Skills affecting game tester salary
Different skills can affect game testers' salary. Below are the most popular skills that you may need to acquire if you want to get a salary increase:
Video/computer gaming software
Black box testing
JIRA
Test planning
Quality Assurance / Quality Control
Games Regression testing
Where game testers work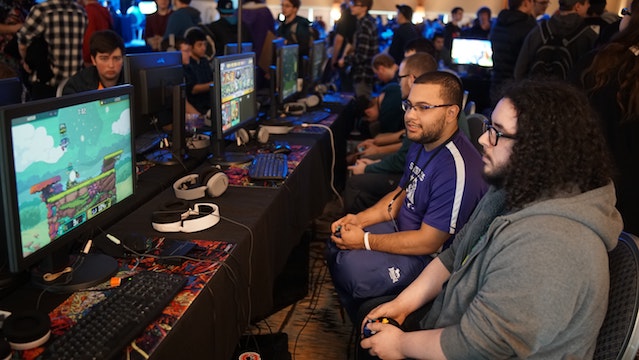 Big companies usually prefer to have an in-house game tester or a team of game testers, so that they can meet other members of the crew in-person. Besides, video game testers can either from home or in the office of a game testing agency that works with multiple clients. This is a common practice for companies that outsource their game testing projects to agencies or independent contractors.
Video game testers who work remotely for an agency are usually assigned different jobs. It depends on your career ambitions and personal preferences what to choose: an in-house job or a work-from-home contract-based position. If you would like to have a flexible schedule and the ability to choose clients, go for the latter. Bear in mind that you must be self-motivated enough and be able to work well without constant supervision.
If you have always dreamt of working in big game corporations, check out the list below to see some of the options you can choose from.
Microsoft Corporation
The company's headquarters are located in Redmond Washington, USA. Microsoft is a multinational corporation technology company, founded by Paul Allen and Bill Gates. It is undoubtedly one of the biggest and best-known companies in the world. It produces the world's most popular game consoles: Xbox 360, Xbox One.
Nintendo
Nintendo is famous for its conception of handheld video games. Founded in 1889 by Fusajiro Yamauchi in, it is headquartered in Kyoto, Japan. However, it has subsidiaries and offices in other parts of the world. Nintendo is the world's largest video game company by revenue, with a net value of over $85 Billion. The most prominent company's video games include Mario, Pokémon, The Legend of Zelda.
Valve Corporation
The company's headquarters are in Bellevue, Washington, while its subsidiary is in Luxembourg. Valve Corporation was founded in 1996 by former Microsoft employees Gabe Newell and Mike Harrington. Some of the work produced by Valve Corporation includes Counter-strike series, Dota 2, Day of defeat series, Half-life series.
Rockstar Games
Rockstar Games has its headquarters in New York, USA and is owned by Take-Two Interactive. It was founded in 1998 by Sam House, Jamie King, Dan Houser, Terry Donovan, and Gary Foreman.
Amongst many others, Rockstar's notable video games are Grand Theft Auto, Red Dead, Midnight Club, Max Payne, Bully.
Sony Computer Entertainment
The company was established in Tokyo, in November 1993. It has several subsidiaries in Asia, Europe, and North America. Its game consoles include PlayStation, PlayStation 2, PlayStation 3, PlayStation 4, PlayStation Vita.
How to write a persuasive game tester resume
Begin with a ready-made resume template, you can google the template or use the built-in template from Pages or Word as an alternative. Choose the one that looks easy to read, clean and professional.
Write an overview or summary of what you can do for a company as a potential employee.
list the jobs you've had, here you should write the names of the companies you worked for, dates, positions, your responsibilities and things you have accomplished and why it was important for the company. Be specific and use numbers where possible.
Proofread the resume to make sure it has no grammar or spelling mistakes. You can use the Grammarly app to help you or ask your friends, teachers or family members to help you out in this.
Video game tester career opportunities
There is a wide range of jobs related to the field of video game testing. A video game tester is only an entry-level position, in the course of the time, you may get additional skills and experience in related spheres. And your enthusiasm and gained expertise can help you to land another job in the company. For example, working as a tester may be the entry if you want to work in positions that deal with design, pre-production, marketing, video game art, management, and more. Your further career opportunities may include:

Quality assurance manager
Game mechanic designer
Content designer
Writer
Lead programmer
Artificial intelligence programmer
Graphics programmer
Network programmer
User interface programmer
Concept artist
Art director
Animator
FAQ
What is the difference between a QA tester and a playtester?
The latter usually steps in only at the last stage of the testing when the game is ready and the tester only searches for design flaws. A QA tester is needed at every stage of the development and they test the game searching for bugs and crashes.
How long does it take to test a game?
It depends on how long the game development process takes. The QA testing of a game happens during the entire development process. So a game tester is needed at the end of every stage to check the quality of the product and the way it progresses.
How old should a game tester be?
To get a real job in game testing, no matter in-house or as a contract worker, you need to be at least the minimum working age in your country, state, or province. Game companies do not hire people as testers until they turn 18 years old. The first reason is that in some countries or states that might be illegal and another reason is that testing games like any other job requires a certain degree of independence, responsibility, and expertise, which is hard to get at a younger age. Besides, some games might have age restrictions.
Where can I find game tester jobs?
All game studios need testers, and some of the big companies like Nintendo, EA, and Microsoft employ hundreds of game testers either directly or through agencies. Like any job, you can start by searching for job postings near your city using the video game job search tool. You can also search on tech-industry job sites like FarFarJob.
Do companies provide gaming hardware?
Usually, if you are an in-house game tester at the bigger company, you will work from the office and all the testing equipment will be provided by the employer. However, some smaller studios may from time to time hire contract workers to test games. These positions may allow you to work from home, testing games on your own equipment.
Working remotely can give you many advantages, you won't have a daily schedule telling you when to begin and when to end and you'll have no boss checking up on you on a daily basis. But once you receive the assignment you will also get the deadlines for the task to be finished. And it is up to you to decide how you are going to meet them.
Among the disadvantages of the remote work is that almost all work-from-home video game testers will have to provide their own equipment. This means that you either have to own the consoles, computers, controllers, and other products or will need to purchase or rent them to get your job done.