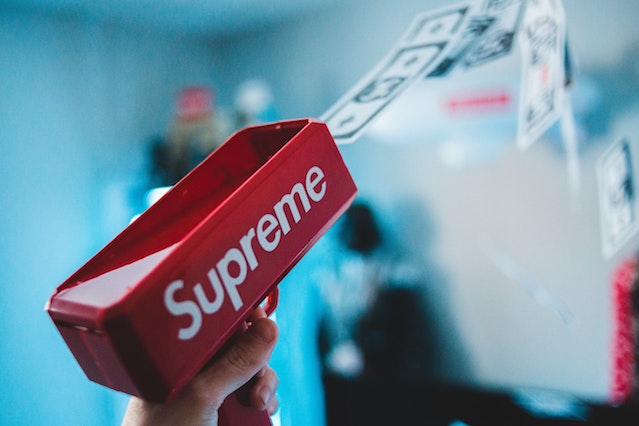 There is hardly a person who would refuse to make 10 dollars within 5 minutes' time. Besides, there are cases when we need money here and now. So if you are pressed for time and money or just curious how you can get some extra pocket cash, check out the below ways to make money fast and with minimum efforts.
Getting an online job without skills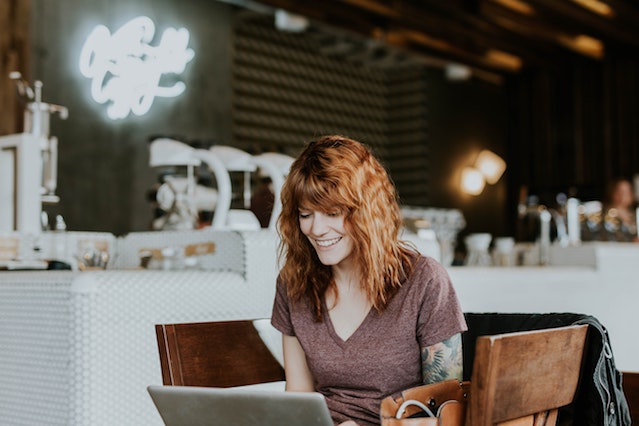 If you don't have any particular professional skills you can get paid for, you can consider taking up an online job that requires no special knowledge or experience.
Writing reviews
Interested in sharing your opinion about various products and helping other shoppers to make a reasonable choice? Then you can start writing reviews and getting paid for that. Choose what you would like to write about, check out terms and conditions of payments you are going to get and start writing. 
Sites like ReviewStream allow getting paid to write reviews on almost any product you wish. In addition to getting paid for writing the review, you will also earn a cash bonus when someone votes for your content. On Vindale Research, for example, you can make money by sharing your opinion after watching videos. Both services can pay you back via PayPal when you are ready to request payment.
Transcribing texts
Make transcriptions of the audio texts and earn from $15-$22 per audio hour, TranscribeMe offers the most competitive pay scale of all competing service providers and makes payments in US dollars.
Testing websites or apps
If you are tired of complaining about the bad websites and seeing nothing happen, you can make the Internet a better place by testing the apps and websites and reporting problems you face. On resources like User Testing, you can get up to $60 via PayPal for every 20-minute video you complete. UserTesting pays you to visit websites or apps, complete a set of tasks, and speak your thoughts aloud. This can be a great chance when you prefer to voice words instead of writing your opinion. 
Affiliate marketing
Affiliate marketing is one of the easiest and most effective ways to make money online. Clickbank is one of the biggest affiliate marketplaces in the world where you can find thousands of affiliate products. As an affiliate marketer, you can create your unique affiliate links for thousands of products and start promoting them and earning your commissions. It's free to join and there's no screening process. There is no cap or complicated metrics either. 
Taking surveys
Paid online surveys are a great way to earn small amounts of money on the Internet in just a few minutes. Try out sites like Surveyeah that sends paid online surveys to its members and then pays them back in pounds, dollars, or Amazon certificates. Swagbucks are the largest and most reliable survey site. They've so far paid over $600,000,000 in rewards to members around the world.
Getting paid for searching the web
In case you can boast of excellent research and English writing skills, Wonder is a great way for you to get paid for making online research. Wonder pays a flat fee for a properly researched answer to their most burning questions. 
Another smart way to earn some cash is Smart Panel. Once you complete a three-minute questionnaire to see if you qualify, you can get paid for everything you usually do when using your computer, tablet, or smartphone. For starters, you'll get $5 just for meeting their qualifications. After that, you'll get another $5 per month just for keeping the app installed. Beyond those initial payments, you'll earn cash just for using your device and letting Smart Panel analyze your search results.
Getting a qualified online job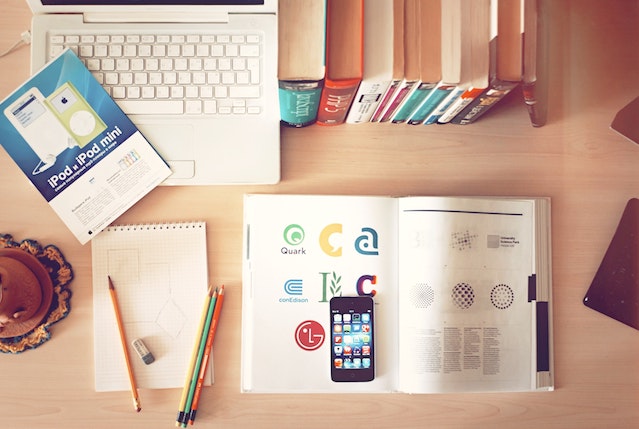 Have enough experience and skills to do something professionally? Then making extra cash will be even easier and more effective:
Designing logos
A quick and easy way to find clients and interesting projects in design is signing up for 99designs. It's a safe and secure workspace where you can do what you love and get paid for it. Apart from making money and growing your clientele, you can develop your creativity by competing in Design Contests with other designers in the community who challenge you.
If you already have some experience, you can try your luck and look for a freelance designer position on the job boards.
Writing articles
If you are a smart, creative person, and enjoy writing, try to publish your texts on  Cracked. Your work will be seen by millions of people and you can earn from $100 to $200 per article.
Experienced authors can earn even more with their writings using Link-Able. Link-Able matches writers who are able to publish on relevant sites with businesses looking to earn mentions, links, and traffic to their sites.
Creating resumes
For those who have interviewing skills, the ability to present others in the best light and some coaching experience, providing a resume writing service can be an option. 
The thing is, the need for well-written resumes is steadily high: workers are seeking advancement in good times and basic employment in bad times.
Advertise your services, tell friends on social media that you can help to write a lean resume. Create business cards, website, LinkedIn profile to attract your target audience. All you need to start this business is an Internet connection on your device. You can also find your first clients on such sites as Boardroom Resumes, FlexJobs, RiseSmart, FarFarJob, Talent Inc, Upwork.
Teaching and coaching online
The majority of us have some knowledge or experience we can share with others to make their lives better.  If this is the case with you, consider sharing your expertise and making money on it. You can create an online product that solves a particular problem and earn on it. As soon as you have done it, think how you want to deliver your information, it can be an e-book or a manual, a video course or you can sell your product like an evergreen webinar. 
Creating an evergreen webinar
A webinar is an online seminar. Usually, it is held live by the presenter who shares their screen so the participants can see the face of the presenter. You can create a webinar with the help of the WebinarJam platform that allows you to record your presentation.  After that, you can make it automated so you never have to host a live webinar again but sell your recorded version. You can do it with the help of EverWebinar that lets you use the same webinar over and over again, acquiring new customers without any additional work.
Virtual tutoring or assisting
This is a perfect way of making some pocket cash for students who are good at a particular subject. Helping schoolers with getting ready for their maths exams or just assisting with their home tasks can bring you money and valuable experience. Online tutoring eliminates the necessity to travel between appointments, which can often eat up much of your time. To make online communication with your students efficient and see each other live you can use Google Hangouts, Skype, or Zoom.
As a virtual blackboard, try out Idroo, Baiboard (free and good for conducting group sessions), or Groupboard (it offers a slick integration that embeds a board into your Hangouts session).
Selling online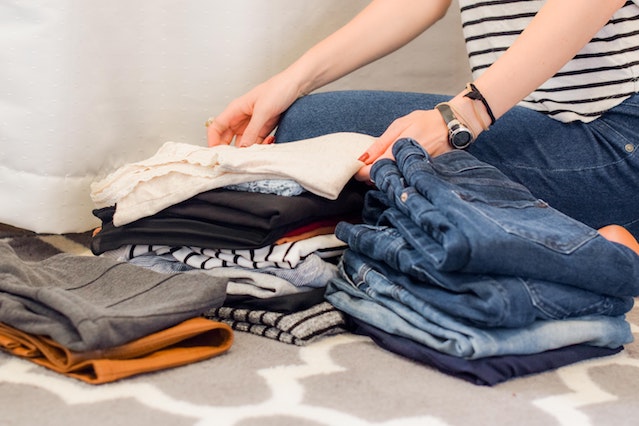 Look around the place you live in, most likely you will immediately find at least 5 (or even more) things you do not use or no longer like. So why not give them a second life and resell what you do not need to people who will be using those things daily. 
Selling old electronics
Try to remember all the old devices you have: phones, headphones, laptops, even CDs and DVDs. If they are only collecting dust in a junk drawer, do not hesitate to turn them into extra cash. To sell your electronics you can make listings directly on Swappa or Craigslist or try a trade-in program.
For example, Nextworth's program will pay you through your choice of PayPal or a check. You will need to answer some questions about the phone, tablet or smartwatch you're selling. Then Nextworth will make you a buying offer and, if you accept their sales price, send you a prepaid shipping label. 
In case you are planning to buy an Apple device, you can use Apple's trade-in program and get a gift card which you can use in Apple stores. They take devices from a wide range of companies, not just their own. Check out their online service.
Selling used clothes
Do you have clothes you no longer wear, but which is still in good shape? Get your items clean and ironed, register an eBay account, and create listings. Make announcements on your social media that you are having a garage sale with the links to your eBay listings. If this sounds interesting, refer to the eBay guide on how to start selling. 
Selling books
If you have large stacks of books you have read and are ready to dispose of them, it is possible to get a little money back from everything you've stored on your bookshelves. 
You can use the Amazon trade-in program. For the trade-in program, you search your book edition, find the ISBN (the 13 digit code on the back or on the copyright page). Fill out a brief questionnaire about the condition of your book. After that Amazon will send you a shipping label. As soon as they've received the book, they'll give you an Amazon credit.
Alternatively, you can try using BookScouter.com. It will tell you what websites will currently pay for each book you're trying to sell. This will give you a good idea of whether or not it's worth selling your books. 
Selling photos online
It is also possible to monetize your creativity. If you have a good camera, know how to use editing tools and friends say you have a good eye, then here are the best places to sell online: 

Getty Images

attracts brands and publishers looking for high-quality or hard-to-find exclusive images to license. Usually, for photos licensed via GettyImages.com, commission rates start at 20%.

Adobe Stock

is one of the best places to sell photos online because when you list photos on Adobe Stock, they're also seen on

Fotolia

stock site. You can earn a 33% commission on the photos you sell through Adobe Stock.

Shutterstock — payouts are based on your earnings over time and range from 20% to 30%. You can also engage in their affiliate program where you can earn additional money if you refer new photographers or customers.
Selling handmade goods
What could be better than earning money on your hobby? People love homemade, handcrafted goods that were created in a limited amount.
Etsy is one of the most well-known crafts selling websites. You can easily set up your own shop for free using this platform, and make excellent money selling your unique items.
Another variant is selling on eBay, the online auction website, where you can sell almost anything. There are no fees to list certain things, depending on promotions and the type of items, but usually, listing fees apply. Besides, there are also fees based upon the final sale price.
Facebook Marketplace is a good option for people who want to sell goods locally and are looking for customers. It seems like almost everyone uses Facebook nowadays, so it's easier than ever to find a home for your crafts.
Most likely none of the above ways will help you make a fortune, but all of them can be a good source of extra income. The ability to make money quickly without acquiring additional skills and with no investments cannot be underestimated in the times of uncertainty and financial and social crises. 
No matter what you choose writing reviews, taking surveys, making online yoga classes or selling the stuff you no longer need, you may be sure you need nothing, but yourself and your computer to get some extra cash whenever you need it.